News

Fire up the Grill for a Spring Feast!
Heat up the flavors for your Mother's Day or Spring Menus with Chieftains new Spices, Salts and Himalayan Salt Slabs!
We offer chefs a variety of hard to find rice, grains, pasta, chiles and seasonings to add a splash of color and flavor to any menu. 
Applewood Smoked Sea Salt is infused with the rich, fragrant flavor of Applewood, this salt portrays a subtly sweet flavor and mildly smoky aroma and can be used as a finishing salt or on fish, seafood and wild game.
22 oz Jar $24.00 ~ APPLESALT-22
This sea salt has an intense aromatic flavor of orange and citrus paired with the bold flavor of garlic, ginger, and onion.  Shake on steamed vegetables, noodles or fish and seafood or use to rim the glass of your favorite mixed drink.

28 OZ JAR $17.00 ~GINGERSALT-28

 Our Mexican 3-Chile Blend is a blend of diced and seeded dried ancho (ahn choe), guajillo (gwa he oh) and pasilla (Pah see ah) chiles. These chiles offer medium heat with hints of coffee, chocolate and fruit flavor and are perfect for making traditional authentic mole sauce.

10 OZ JAR $14.00 ~ MEXCHILE-10

 
Our Coffee Chile Pepper Rub is a handcrafted seasoning combining the bold flavors of Warm ancho and chipotle chiles mixed with hot and smoked paprika and freshly ground espresso beans to a sweet and spicy seasoning rub for meat, seafood, potatoes and vegetables. Try some added to chocolate cake, cookies or brownies for a subtle hint of warmth and flavor! 
18 OZ JAR $14.25 ~ COFFCHILE-18
Try the exotic...
Global Flavors are hot this season, try these time saving blends to add a kick to your menu!
Bulgogi Seasoning makes it convenient for chefs to create the complex, savory-sweet flavor of beef Bulgogi (Bul googi), a Korean barbecue favorite of marinated sliced beef cooked over an open fire. Chieftain's Bulgogi Seasoning balances savory soy sauce and garlic with sweet brown sugar, piquant red chile flakes, and zesty ginger. 19 OZ JAR $19.25 ~ BULGOGI-19
Korean Black Garlic Seasoning makes adding black garlic to recipes easy; it has a rich smooth balsamic and molasses flavor with a hint of sweetness and can be used as a substitute for a traditional Korean meat marinade with flavors of soy, sugar, sesame, garlic and ginger. 24 oz JAR $24.25 ~ KORSEAS-24
Offer quality without sacrificing flavor...
Unique seasonings that are organic and salt free will leave a lingering impression; add while cooking or at the table!
Salt-Free OG All Purpose Seasoning
20 oz Jar $27.25 ~ SFALLPURP-20
Salt Free OG Lemon Pepper Seafood Seasoning
16 oz Jar $26.25 ~ SFLEMON-16
Chieftain's Himalayan Pink Salt Slabs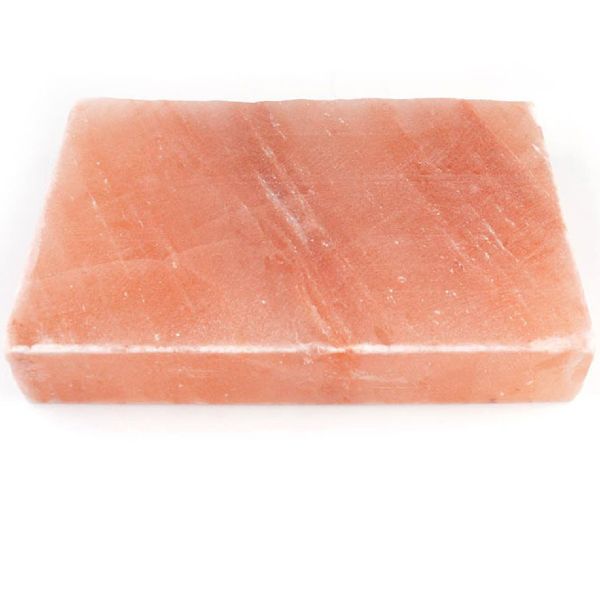 Benefits of using our Himalayan Pink Salt Slabs…
Adds a hint of mineral rich salt flavor to foods
Offers chefs an intriguing presentation for displaying foods
All natural cook top and serving platter in one
Physical characteristics give salt slabs a unique appearance
Retains hot and cold temperatures evenly
Naturally antimicrobial and easy to clean
Salt slabs can take direct heat from gas/electric stoves or grills and griddles offering near perfect heat distribution
Once salt slabs break down they may be used in grinders so there is virtually no waste
2 Sizes to choos from 5 x 10 x 1.5 and 8 x 12 x 1.5
Our Himalayan Pink Salt Slabs can be used for…
Chilled sushi presentations
Cooking vegetables
Chilling and serving portioned desserts
Sear thinly sliced meats, fish, eggs and other quick cooking foods
Chilled for serving cold meats, cheese and fruits
Cook steaks and seafood
Bake cookies, pizza or savory pastries
Before using, Salt Slabs need to be tempered…
Salt Slabs are easy to use… tempering is recommended in order to avoid cracking breaking or shattering. Heat your salt block slowly especially the first few times you use it. This ensures the strength of the salt block over the long term and improves it as a cooking surface. When heating your salt block you may notice moisture boiling out of the slab in white bumps or bubbles or you may hear popping or cracking; this is to be expected.
Cleaning…
Cleaning is easy, simply scrape off any residue with a fine bristle brush and rinse quickly in warm water, tap dry to remove excess water then allow to air dry.
Be sure the salt block is completely dry before reusing; if wet, allow to dry at least 24 hours in a warm, dry place before heating.
To order please contact us at
 800.262.6368