JACKFRUIT - Gluten Free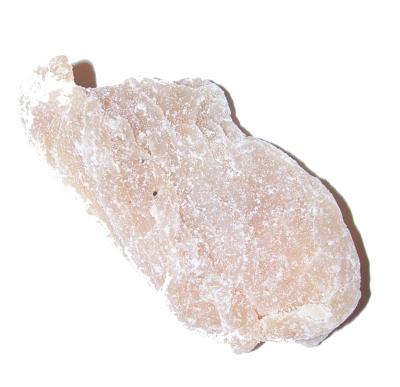 ---
JACKFRUIT - Gluten Free
JACKFRUIT-1
Description:

The Jackfruit is the biggest tree-borne fruit in the world! Each Jackfruit can weigh up to 80 pounds and measure up to 3 feet in length. The green exterior of the Jackfruit is covered with numerous hard points and is not eaten. When ripe it turns to a greenish-yellow color and has an odor that is sometimes repelling. When opened, edible bulbs of yellow sweet, banana flavored flesh enclose a smooth oval seed. There may be up to 100 to 500 seeds in a single fruit. The fruit is very sticky when fresh and has a mild sweet flavor when dried. Jackfruit takes well to a variety of seasonings and can be used in carnitas and curry dishes.
Ingredient Statement:

Jackfruit, Fructose.
Jackfruit can be used in curry dishes and goes well in desserts. The Jackfruit is popular for use in Indian Cuisine.
Recommended Preparation Instructions:
There is no preparation needed for dried fruit. If used in baking, you may want to rehydrate. To rehydrate dried fruit, pour boiling water over the fruit and let sit covered for 5 to 10 minutes.
Product Description
Part of the Mulberry Family, the jackfruit is the largest tree borne fruit in the world. Fruits can grow t be 90 cm long and 50 cm in diameter. They can weigh up to 36 kg. They taste similar to pineapples, but are milder and less juicy.
Physical
Color: Pinkish-tan with yellow tones.
Flavor: Typical of jackfruit, mild.
Size: Slices approximately 2 – 3 inch in length.
Chemical
Moisture: 15%
Sulfites: N/A
Heat Level: N/A
Ingredient Statement:
Jackfruit, Fructose.
Allergen Statement
None.
Packaging & Storage
Shelf Life: Min 12 months (under optimum storage conditions).
Packaging: Poly bag in box..
Storage Conditions: Store in a dry, cool place.
About Nutritional Information
Chieftain Wild Rice Company gathers nutritional information from highly regarded sources. Nutritional analysis can vary due to growing conditions, frequency of testing, and other factors.
Nutrition Facts

Serving Size 40g

Amount Per Serving

Calories 180

Calories from Fat 10

 

% Daily Value *

Total Fat 1g

2%

Saturated Fat 0g

0%

Trans Fat 0g

 
Cholesterol 0g

0%

Sodium 5mg

0%

Total Carbohydrate 47g

16%

Dietary Fiber 3g

12%

Sugars 0g

 

Protein 3g

 

Vitamin A

12%

Vitamin C

22%

Calcium

7%

Iron

6%

* The Percent Daily Values are based on a 2,000 calorie diet.