10 BEAN BLEND - Gluten Free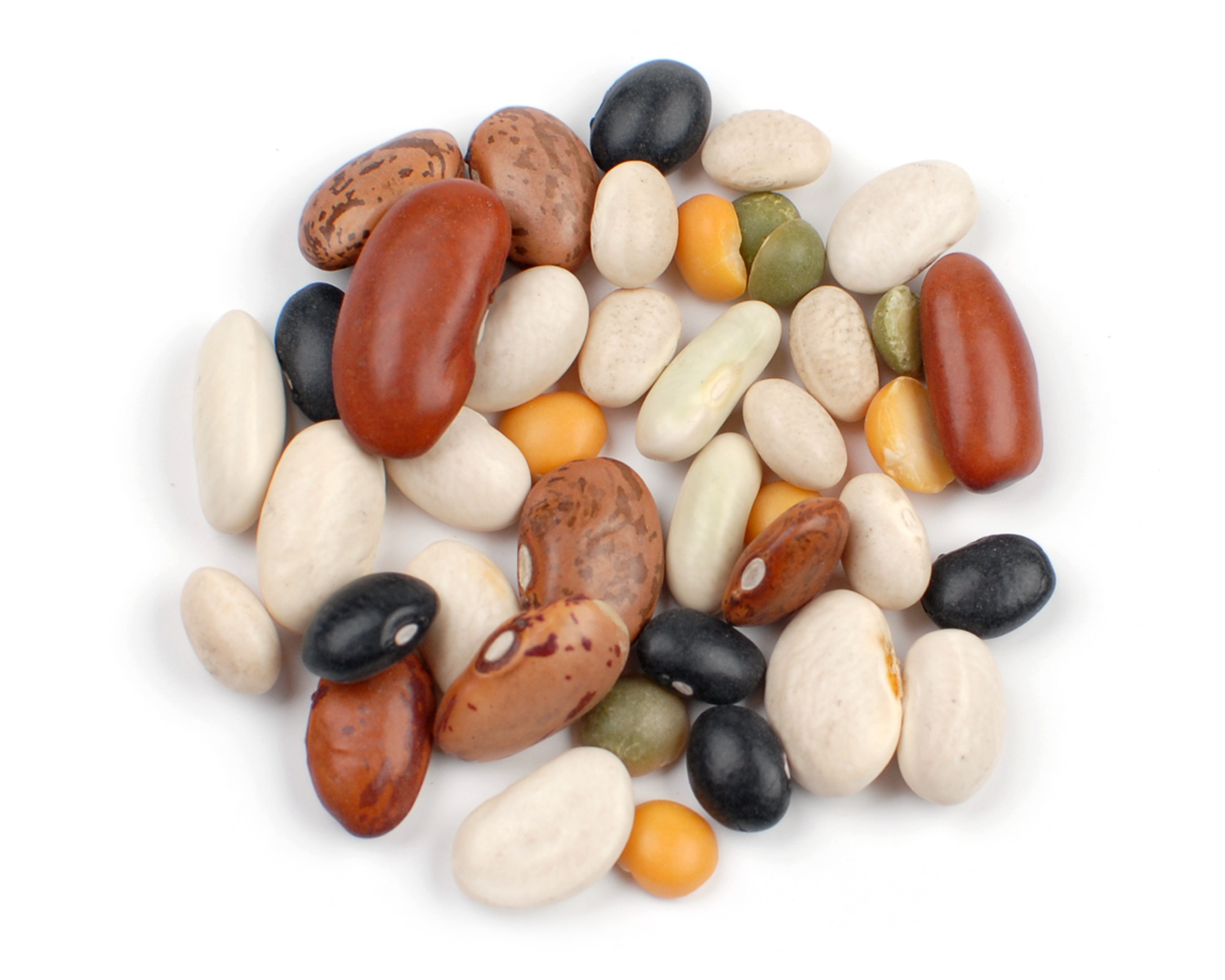 ---
10 BEAN BLEND - Gluten Free
TEN-5
Description:

The Ten Bean Blend offers a colorful variety of beans and split peas. This blend is a step saver in the kitchen whenever a recipe calls for multiple legumes. The split peas thicken the soup or stew while the blend of beans gives a dish eye appeal. This delicious blend contains Black Turtle Beans, Cannellini Beans, Flageolet Beans, French Navy Beans, Great Northern, Green Split Peas, light Red Kidney Beans, Pinto Beans, Cranberry Beans, and Yellow Split Peas.
Ingredient Statement:
Beans, Peas.
Use Ten Bean Blend in your favorite bean soup recipe. Create a cold bean salad dressed with olive oil and herbs, or make a savory bean and sausage casserole. Ten Bean Blend is versatile and easy to use.
Recommended Preparation Instructions:
Soak overnight. Rinse and place in a large pot and cover with fresh water. Bring to a boil for 3 minutes, reduce heat and simmer, covered, for 2 hours until tender. This bean produces foam, so skim the water regularly while cooking.
One cup dry yields 2¼ cups cooked.
Product Description
The Ten Bean Blend offers a colorful variety of beans. Ten Bean Bend consists of the following legumes; Anasazi, Cannellini, Jacobs Cattle/Trout, Flageolet, Main yellow eye, Appaloosa, Black Turtle, Cranberry (Borlotti), Rattlesnake, Tongues of Fire.
Physical
Color: Mixture of black, forest green, yellow, reddish-brown, beige, brown.
Flavor: Typical of legumes.
Size: Typical of legumes.
Chemical
Moisture: N/A
Sulfites: N/A
Heat Level: N/A
Ingredient Statement:
Beans, Peas.
Allergen Statement
None.
Packaging & Storage
Shelf Life: Min 12 months (under optimum storage conditions).
Packaging: Poly bag in box.
Storage Conditions: Store in a dry, cool place.
About Nutritional Information
Chieftain Wild Rice Company gathers nutritional information from highly regarded sources. Nutritional analysis can vary due to growing conditions, frequency of testing, and other factors.
Nutrition Facts

Serving Size 100 g (uncooked)

Amount Per Serving

Calories 335.4

Calories from Fat 9.9

 

% Daily Value *

Total Fat 1g

2%

Saturated Fat 0g

0%

Trans Fat 0g

 
Cholesterol 0g

0%

Sodium17.6 mg

1%

Total Carbohydrate 61g

20%

Dietary Fiber 23.1g

92%

Sugars 2.3g

 
Protein 23.4g
 

Vitamin A

0%

Vitamin C

0%

Calcium

0%

Iron

7%

* The Percent Daily Values are based on a 2,000 calorie diet.