WHITE RICE FLOUR - Kosher/Gluten Free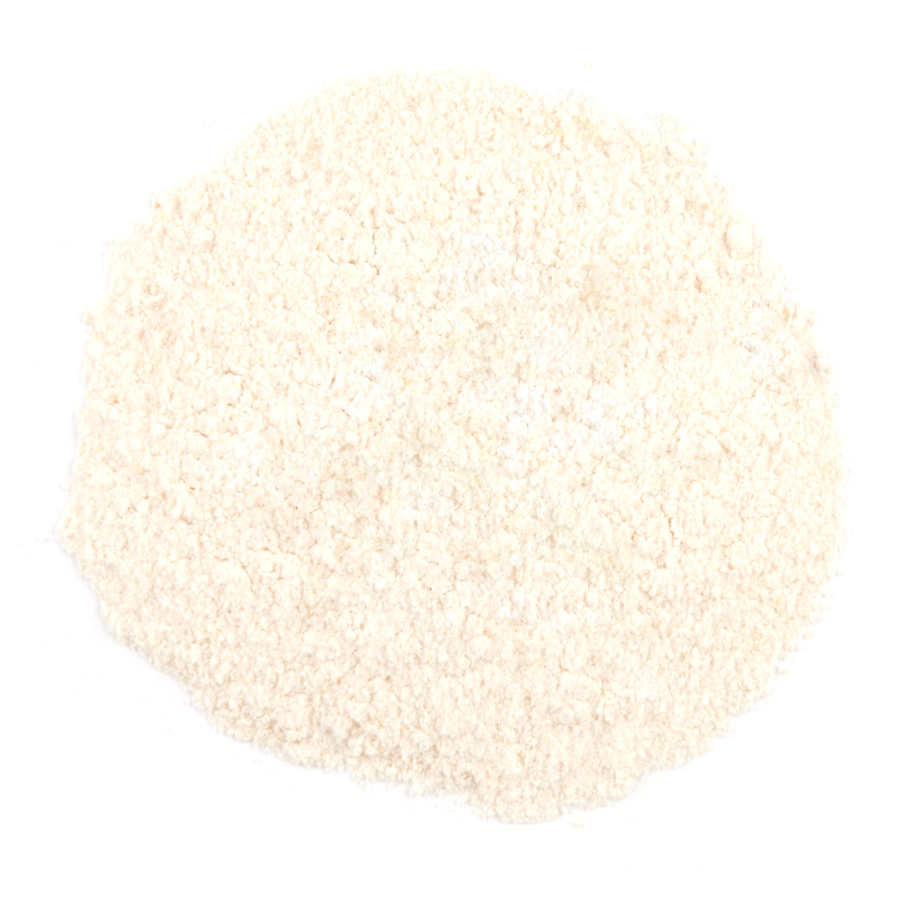 ---
WHITE RICE FLOUR - Kosher/Gluten Free
RICEFLOUR-25
Description:

This soft feathery flour is made from regular white rice. The husk of the rice or paddy is removed and the raw rice is then ground to form a powder also known as rice flour. Rice flour has a smooth texture with a pleasantly mild flavor. Rice flour gives baked goods a delicate texture and can be used in breading applications. A great source of fiber, rice flour is widely used as a thickening agent for desserts, sauces, soups and gravies. A must have for gluten free kitchens, rice flour is ideal in that it is also fat, sodium and cholesterol free.
Ingredient Statement:
Rice Flour.
A handy alternative for those with gluten free allergies. Rice flour may be used in most recipes with some adjustments.
Recommended Preparation Instructions:
There is no preparation necessary.
Product Description
A staple in any gluten-free kitchen, rice flour has a fine and smooth texture with a pleasant and gentle flavor. Not only does it create a light, delicate texture in baked goods, but it can be used in breading applications as well as thickening soups, sauces, and gravy.
Physical
Color: Creamy white.
Flavor: Typical of rice.
Size: Min 90% thru US #40 sieve.
Chemical
Moisture: <10%
Sulfites: N/A
Heat Level: N/A
Ingredient Statement:
Rice Flour.
Allergen Statement
None.
Packaging & Storage
Shelf Life: Min. 12 months (under optimum storage conditions).
Packaging: Poly bag in box.
Storage Conditions: Store in a dry, cool place.
About Nutritional Information
Chieftain Wild Rice Company gathers nutritional information from highly regarded sources. Nutritional analysis can vary due to growing conditions, frequency of testing, and other factors.
Nutrition Facts

Serving Size 100g (uncooked)

Amount Per Serving

Calories 366

Calories from Fat 9

 

% Daily Value *

Total F1g

2%

Saturated Fat0 g

0%

Trans Fat 0g

 
Cholesterol 0g

0%

Sodium 0mg

0%

Total Carbohydrate 80g

27%

Dietary Fiber2 g

8%

Sugars 0g

 
Protein 6g
 

Vitamin A

0%

Vitamin C

0%

Calcium

1%

Iron

0%

* The Percent Daily Values are based on a 2,000 calorie diet.