Autumn Colors for Fall Menus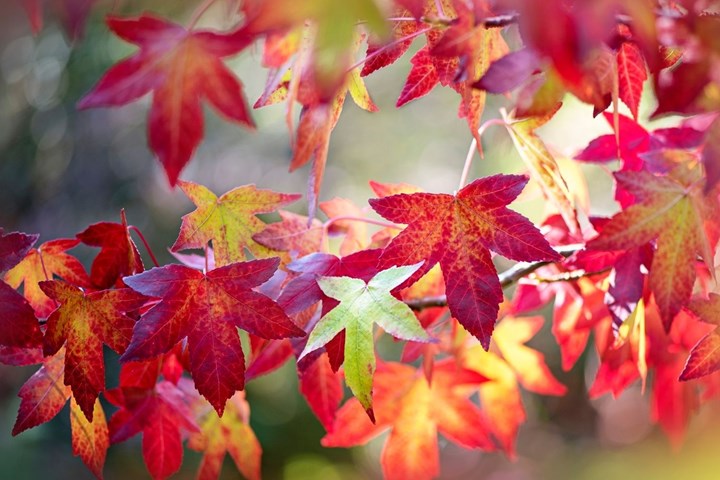 Autumn Colors for Fall Menus!
The fall season brings a delightful array of rich colors as the weather turns from warm to cool.
With our selection of colorful side dish options,
we can help you bring Autumn colors to your menu! 
Vibrant Wild Rice: 
Majestic Blend combines the warm rich tones of Autumn in a delicious blend of wild rice, fruit, grains and seeds that compliments wild game, pork, fish and poultry.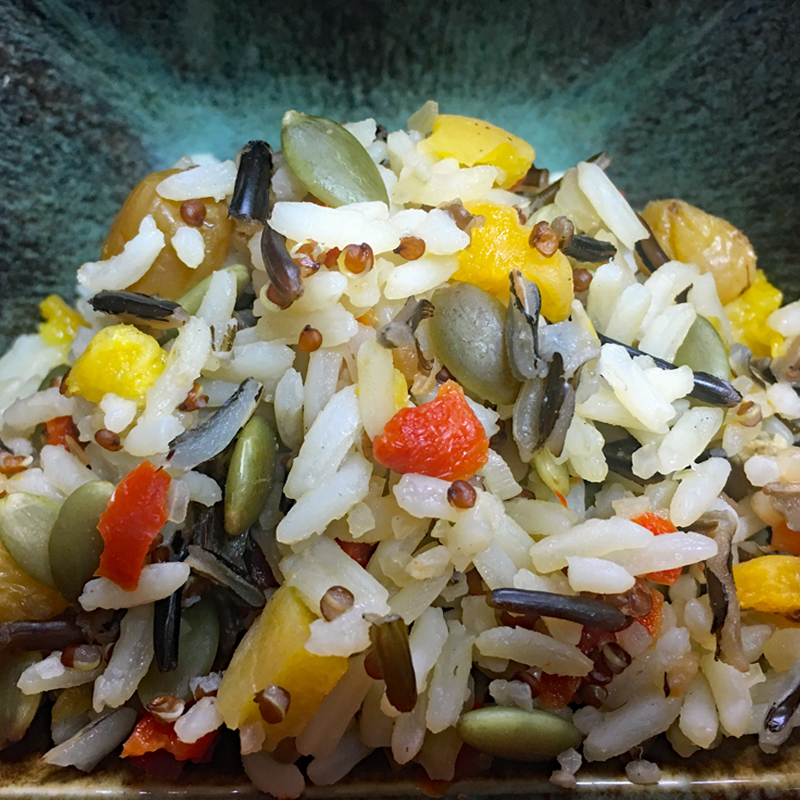 Colorful Orzo:
Our Mediterranean Orzo combines the warm flavors and colors of porcini, saffron and paprika resulting in a blend that is delicious in warm and cold salads, wraps, soups and as a bedding for fish and seafood.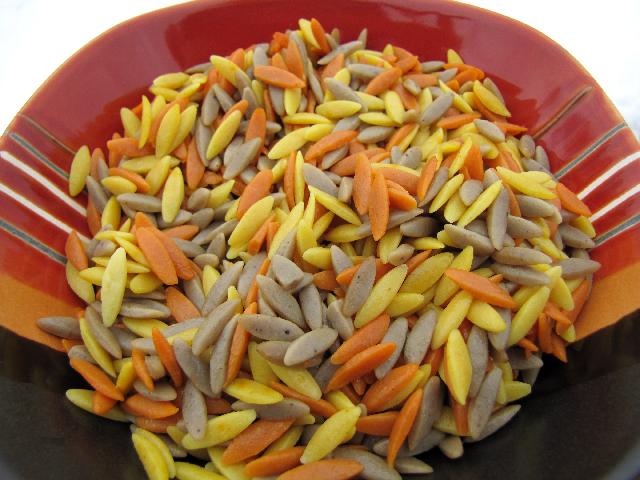 Chiles, Legumes, Mushrooms and Specialty Rice:
Hearty ingredients to add to any dish, these add vibrant colors and flavors offering chefs an array of choices!