Simple and Elegant Pasta Side Dishes for Mother's Day and Spring Menus!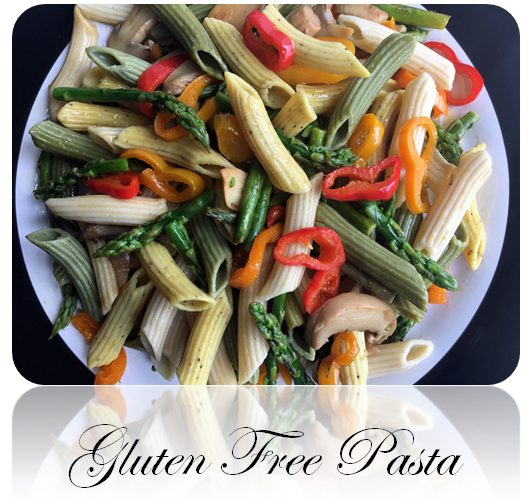 Gluten Free Pasta can be a scary adventure for chefs preparing elegant pasta dishes for their menu. We've all heard the horror stories of gluten free pasta that tastes and looks like cardboard. Chieftain offers high quality Gluten Free Penne Pasta that has great texture, color and flavor.
Paint a palette of colors on your plate with our lemon pepper, spinach garlic and our plain penne pasta. Whether you are using it with a creamy sauce or tossed with vegetables or in a savory salad, our penne pasta will give you bold flavors with great hold!
Pasta Picture above is made with all three of our gluten free penne pasta, sliced mushrooms, sliced red and yellow peppers and asparagus tips. Chefs can add feta cheese, parmesan cheese, artichoke hearts or proscuitto to pasta along with gluten free sauce of their choice. 
Click on photo to order product...