New Products for 2020!

For Retail and Food Service Businesses
Introducing our New Wild Rice Lumberjack Soup
An easy prep soup blend with seasoning that is delicious!
Serve it as is or alter it a bit to reflect your own creative style.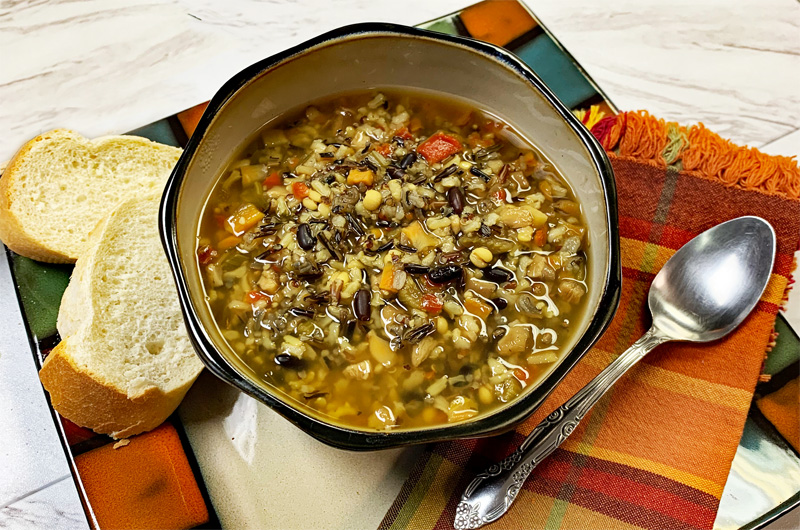 Make it a meal... add  chicken or beef while simmering. 
Make a classic creamy wild rice soup by adding cream cheese and heavy cream.
Cook it with some ale and add shredded cheddar when done to make a delicious cheesy beer soup.
Try adding crushed tomatoes, beef and red wine. 
Top soup with popped millet or puffed quinoa. 
Soup can be frozen and reheated.
Available in a convenient 10 oz package with seasoning for retail (call for pricing).