COFFEE CHILE PEPPER RUB - Kosher/Gluten Free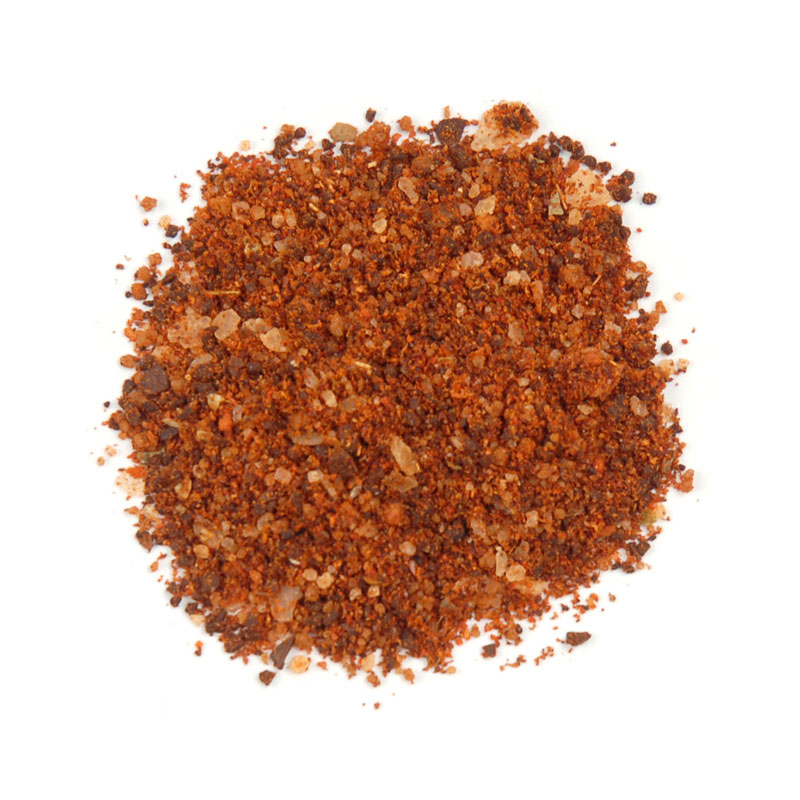 ---
COFFEE CHILE PEPPER RUB - Kosher/Gluten Free
COFFCHILE-18
Description:

Temporarily Unavailable... Coffee Chile Pepper Rub is a handcrafted seasoning combining the bold flavors of coffee and chile peppers in a convenient seasoning. Warm ancho and chipotle chiles mixed with hot and smoked paprika and freshly ground espresso beans create the perfect sweet and spicy seasoning rub for meat, seafood, potatoes, and vegetables. This blend is a rusty red color with light and dark brown flakes that are ground fine with crushed spices making it easy to use even in desserts! 
Ingredient Statement:
Salt, ground chiles, brown sugar, espresso beans, spices, paprika. (Contains mustard)
Temporarily Unavailable... 
Coffee Chile Pepper Rub can be sprinkled on steak, salmon, or pork before grilling or roasting. To give a bit of warmth, smoky flavor, or spice to your favorite brownie or chocolate cake recipe, add a tablespoon or two to your recipe before baking. This blend works well with any slow-smoked meat such as barbecued ribs, beef brisket, lamb duck, or seafood.  
Recommended Preparation Instructions:
Ready to use. Add to taste.