CORN POLENTA AUTUMN SQUASH - Gluten Free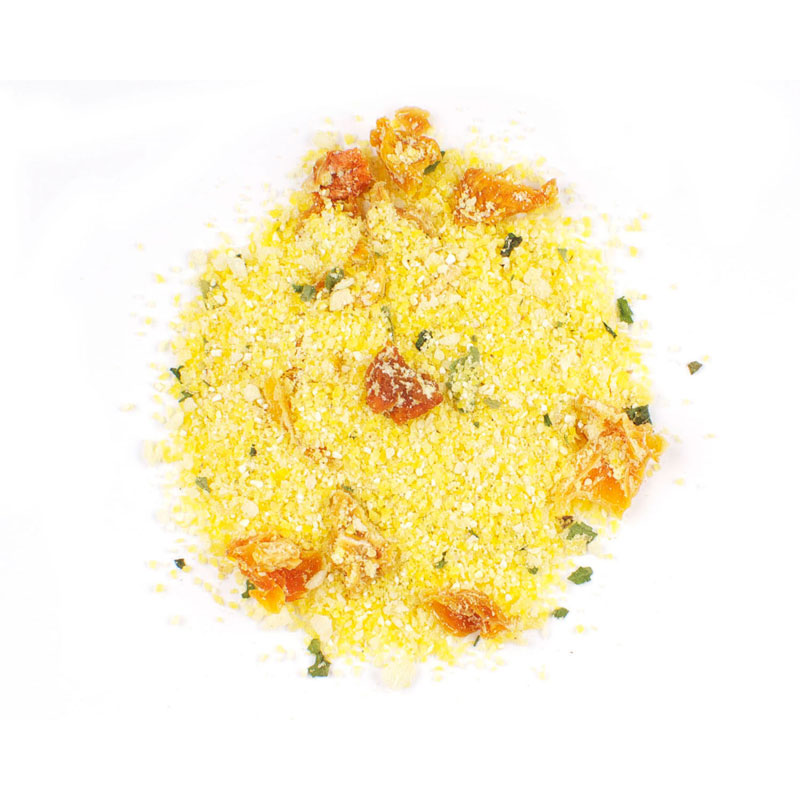 ---
CORN POLENTA AUTUMN SQUASH - Gluten Free
AUSQPOL-10
Description:

TEMPORARILY UNAVAILABLE    Chefs can enjoy the sweet flavor of butternut squash, spices and corn polenta in this convenient mix. Autumn Harvest Polenta is delicious and easy to prepare; a perfect addition for everyday and holiday menus. 
Ingredient Statement:
Corn meal, Butternut squash, Maple sugar, Parmesan cheese buds (Maltodextrin, whey solids, natural parmesan cheese flavor, salt), Salt, Contains 2% or less of Pumpkin powder (pumpkin, maltodextrin, corn flour, sunflower lecithin), Spices, Leek.  (Contains Milk)
TEMPORARILY UNAVAILABLE 
• Use as a bed for a traditional Italian ragu
• Prepare and use as-is for a side dish
• Prepare as directed, let cool until firm, slice and sauté to make polenta cakes
Recommended Preparation Instructions:
Bring 4 cups water or stock to boil. Very slowly whisk in 1 cup polenta. Whisk while simmering for 3 minutes, until very thick. To make polenta cakes, pour in greased loaf pan, and chill 2 hours. Slice and prepare as desired.
Nutrition Facts
Serving Size 1/4 cup  -  (30g)
Number of Servings
Amount Per Serving
Calories 110
Calories from Fat 0
 
% Daily Value *
Total Fat .5 g
1%
Saturated Fat 0  g
0%
Monounsaturated Fat  0 g
 
Polyunsaturated Fat  0 g
 
Trans Fat  0 g
 
Cholesterol 0 g
0%
Sodium430  mg
18%
Potassium 0 mg
0%
Total Carbohydrate 23 g
8%
Dietary Fiber  1 g
4%
Sugars 3 g
 
Protein 2 g
 
Vitamin A
15%
Vitamin C
4%
Calcium
0%
Iron
2%
* The Percent Daily Values are based on a 2,000 calorie diet.