RICE BEANS, BLACK - Kosher/Gluten Free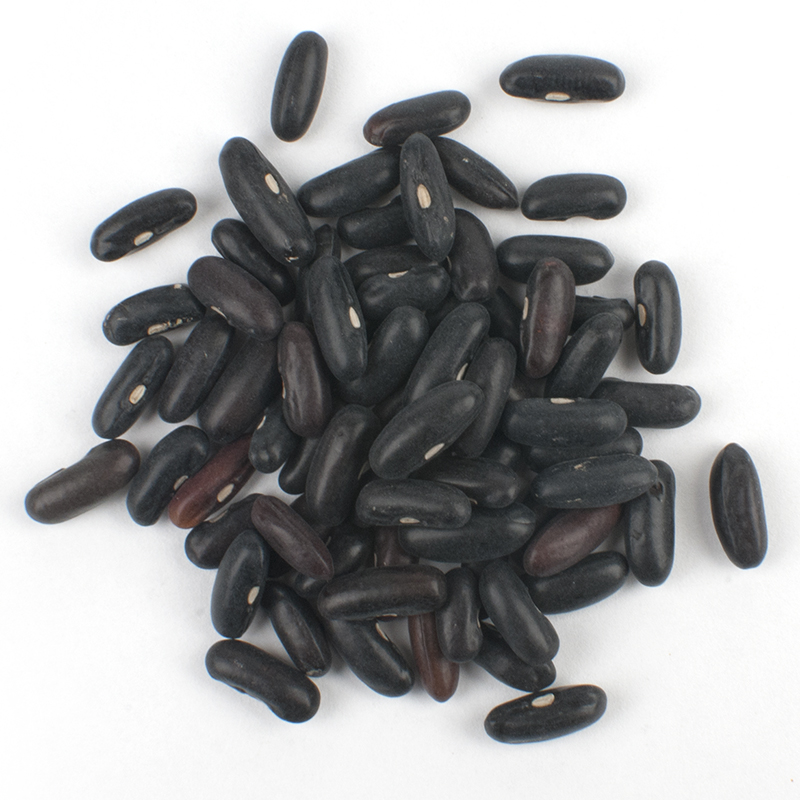 ---
RICE BEANS, BLACK - Kosher/Gluten Free
BRICE-10
Description:

Chieftain's Black Rice Beans offer a striking black color and mild flavor that makes them an eye-catching addition that can be added to salads, soups, and rice dishes. There is no need to soak these 1/4 inch long beans and they have a short cooking time of 35 to 45 minutes. 
Ingredients:
Black Rice Beans
Chieftain's Black Rice Beans are delicious when tossed with sautéed vegetables or rice. Add to cold vegetable and pasta salads for a protein kick and color contrast. 
Recommended Preparation Instructions:
Carefully sort beans and rinse thoroughly. Place in a pot and cover with water by 4 inches. Bring to a boil, reduce heat and simmer for 35 to 45 minutes. Drain.