GREEN CHILE CORNBREAD MIX, Kosher/Gluten Free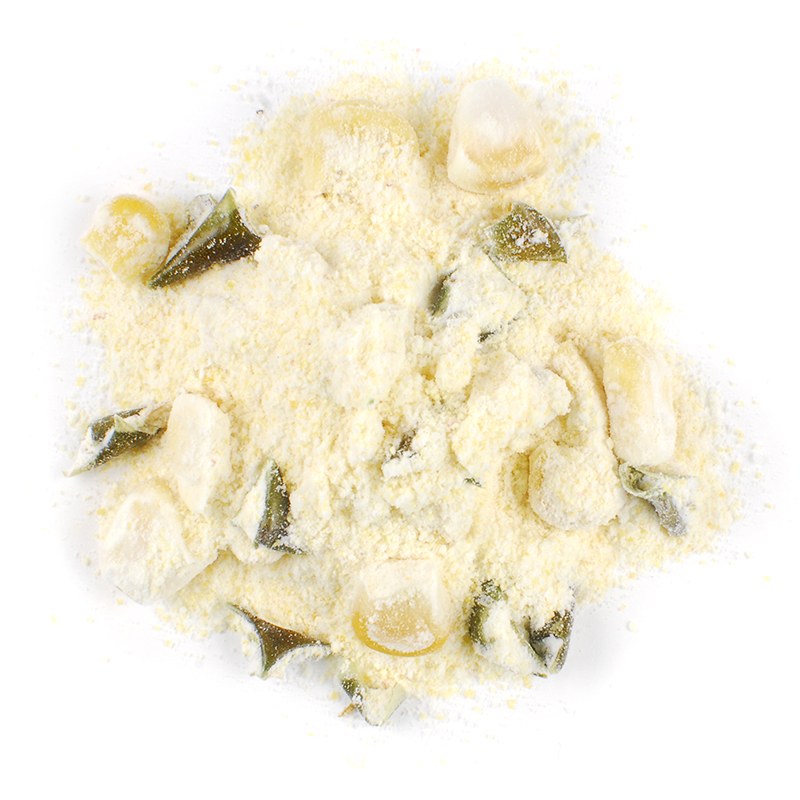 ---
GREEN CHILE CORNBREAD MIX, Kosher/Gluten Free
CORNBREAD-10
Description:

Temporarily Unavailable... Our Gluten-Free Green Chile Cornbread Mix makes it easy for the busy chef to prepare a gourmet-tasting cornbread. Our cornbread gets its slightly warm flavor from green Anaheim Chiles which compliments the sweetness of the sweet corn in the mix. With the increasing demand for Gluten Free products, this green chile cornbread mix is a delicious and savory gourmet treat! 
Ingredient Statement:
Cornmeal, Non-fat dried milk, Rice flour, Sugar, Potato starch, Corn, Dried chiles, Baking powder (Monocalcium phosphate, sodium bicarbonate, corn starch), Tapioca starch, Salt, Xanthan gum. Contains Milk.
Temporarily Unavailable... 
Green Chile Cornbread Mix is a convenient baking mix for busy chefs. Chefs can make traditional cornbread or use a muffin tin for quick cornbread muffins. Deep-fry balls of dough for a sweet and spicy corn fritter
Recommended Preparation Instructions:
Beat 3 tablespoons melted butter with 1 egg and 3/4 cup water or milk. Stir in 1-1/3 cup Gluten-Free Green Chile Cornbread and mix until thoroughly combined. Bake in 10- or 12-inch cast-iron skillet preheated in a 400°F oven for 20 to 25 minutes or until a toothpick inserted near center comes out clean.