SEA SALT, MAUI ONION - Gluten Free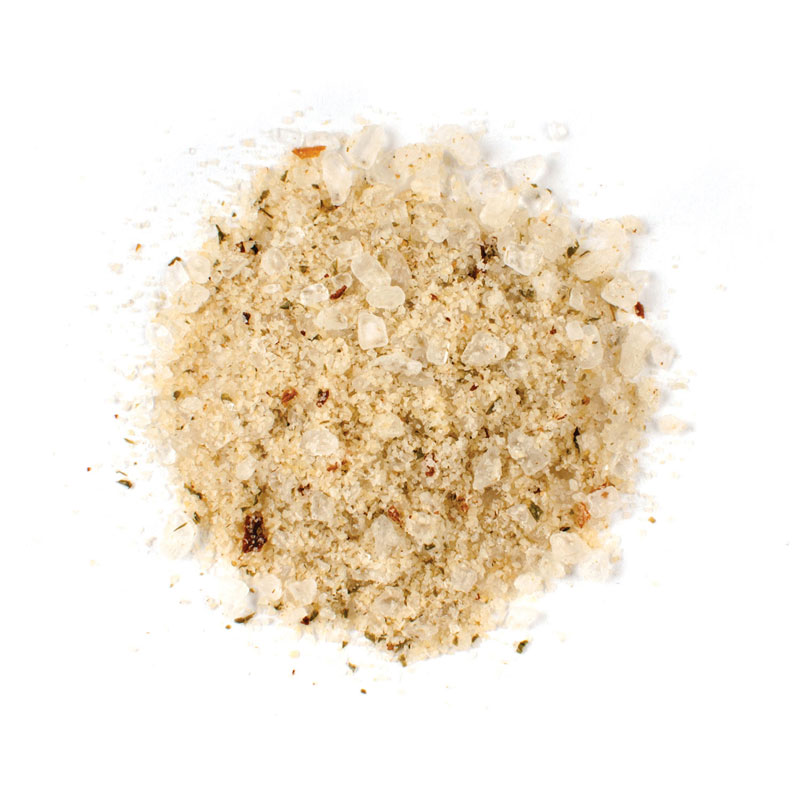 ---
SEA SALT, MAUI ONION - Gluten Free
SALTSEAMAU-32
Description:

Maui Onion Sea Salt infuses natural sea salt crystals with the savory and sweet taste of Maui onions.  Maui onions are known for their sweet flavor and lower sulfur content due to the rich volcanic soil they are grown in. 
Ingredient Statement:
Sea salt, dried onion, sugar, cornstarch, rice concentrate, natural flavors, and parsley.
Maui Onion Sea Salt can be sprinkled on salads, steamed vegetables, or added to rice or pasta dishes for a warm savory flavor.  Add to grilled meat, poultry, or fish or use as a poultry or meat rub.  
Recommended Preparation Instructions:
Maui Onion Sea Salt is ready to use. Season to taste.