PAD THAI NOODLES, BLACK RICE OG - Kosher/Gluten Free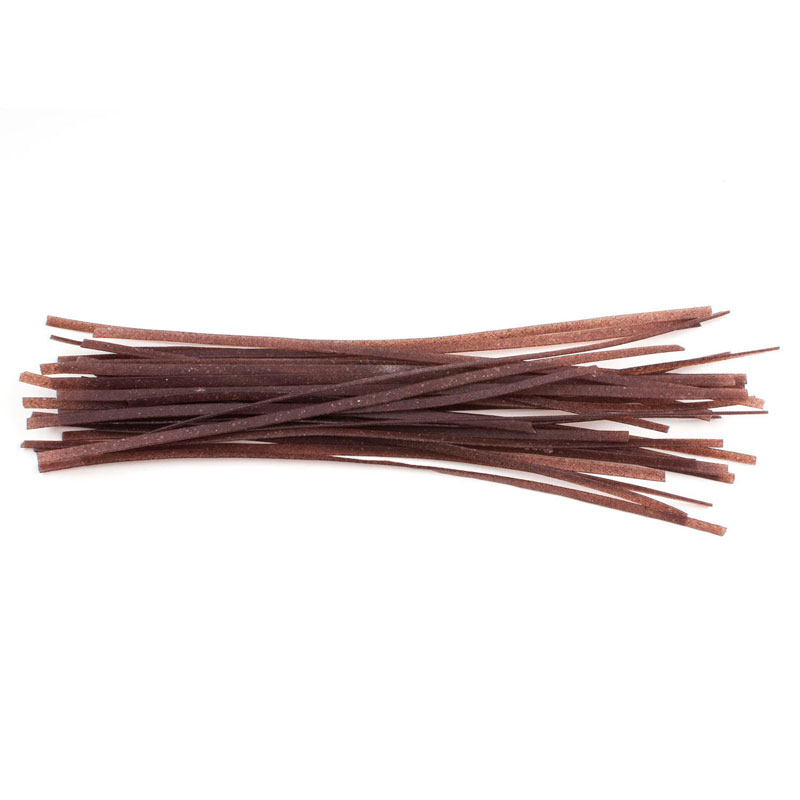 ---
PAD THAI NOODLES, BLACK RICE OG - Kosher/Gluten Free
OGPAD-12
Description:

Pad Thai Noodles are also known as "rice stick noodles". These organic, wheat-free and gluten-free rice noodles have a mild texture that makes them an interesting alternative to regular pasta. Ready to absorb the flavor of the dish they are made in, these Pad Thai Noodles are part of the popular Thai dish, Pad Thai, which is the signature dish of Thai Cuisine.
Ingredient Statement:
Organic rice, organic tapioca.
• Use in Pad Thai, a Thai stir-fried noodle dish
• Add to Asian-inspired soups
• Use to prepare cold chicken or vegetable and noodle salads
Recommended Preparation Instructions:
Cook in boiling water for 3 to 4 minutes. Drain. Rinse in cold water to stop cooking. Use as directed in recipe.
Nutrition Facts
Serving Size about 80 noodles
Number of Servings
Amount Per Serving
Calories190
Calories from Fat 10
 
% Daily Value *
Total Fat  1 g
2%
Saturated Fat  0 g
0%
Monounsaturated Fat  0  g
 
Polyunsaturated Fat  0 g
 
Trans Fat 0  g
 
Cholesterol 0  g
0%
Sodium 0 mg
0%
Potassium  0 mg
0%
Total Carbohydrate 42 g
14%
Dietary Fiber  1 g
4%
Sugars 0  g
 
Protein  3 g
 
Vitamin A
0%
Vitamin C
0%
Calcium
0%
Iron
4%
* The Percent Daily Values are based on a 2,000 calorie diet.