FONIO, PEARLED (PARBOILED) - Kosher/Gluten Free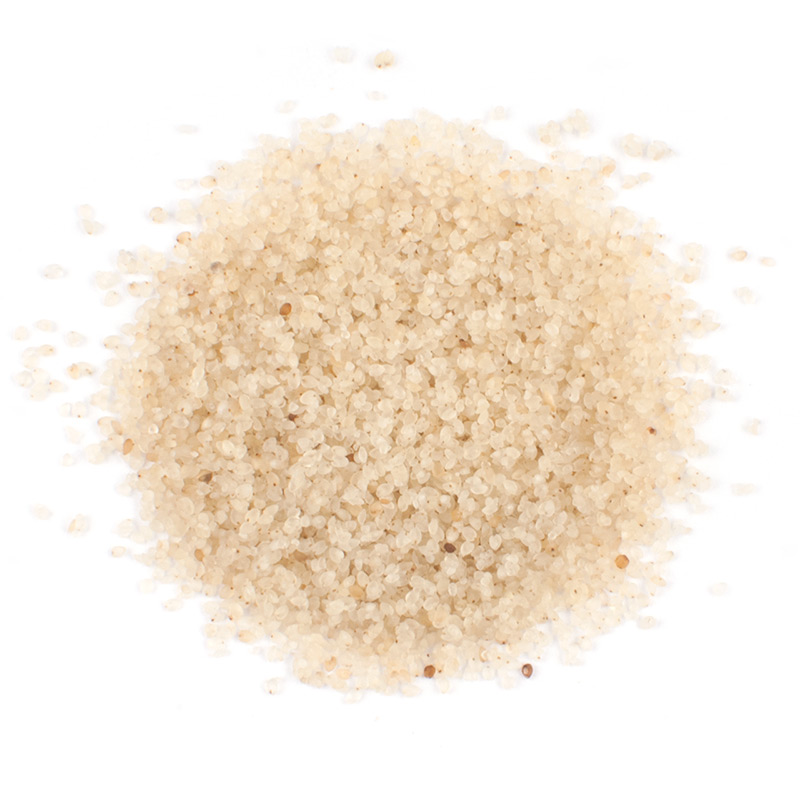 ---
FONIO, PEARLED (PARBOILED) - Kosher/Gluten Free
FONIO-10
Description:

Pearled (parboiled) Fonio is the smallest species in the millet family. This tiny grain is packed with nutrition as it's rich in essential amino acids and can be used in place of other high-protein grains such as quinoa or millet. This tiny super grain portrays a flavor similar to a cross between quinoa and couscous and can cook in only minutes. 
Little known outside its native West Africa, Fonio is grown in an area of land stretching from coastal Senegal to the northern tip of Cameroon. This crop fast-growing crop can mature from seed to plant in just six to eight weeks and is able to grow in poor soil conditions. Fonio is traditionally hand-harvested then pounded with mortars and pestles to remove its tiny outer husks.
Often served like couscous and used in salads, stews, porridges, and baked goods, fonio is extremely versatile and has a mild, pleasant flavor that is excellent for absorbing bold, rich flavors. 
Ingredients:
Fonio.
Fonio is a small yet mighty super grain native to West Africa. Rich in protein and essential amino acids, this little-known seed is full of nutrients. Our Pearled Fonio (Quick-Cook) is ready in minutes and can be used in place of many grains in salads, stews, side dishes, and baked goods.
Recommended Preparation Instructions:
Add 1 cup Pearled Fonio and 1 cup water or broth to a shallow, microwave-safe bowl. Cover tightly with plastic wrap and cook on high for 2 minutes. Remove plastic wrap carefully, and immediately fluff fonio onto a plate with a fork.
DO NOT OVERCOOK!