SAUCE STARTER, PIPIAN MOLE VERDE - Kosher/Gluten Free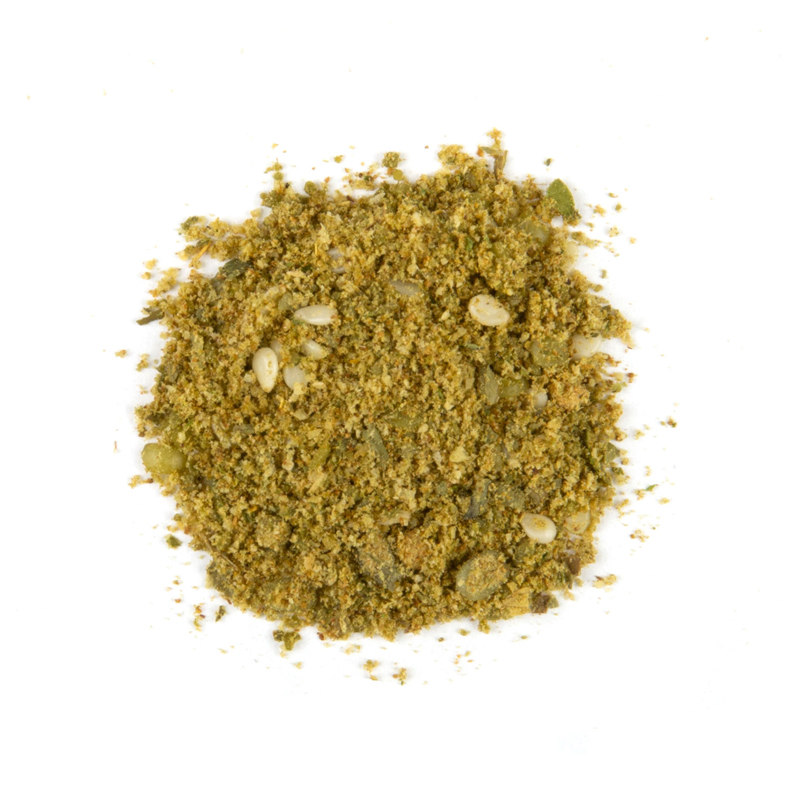 ---
SAUCE STARTER, PIPIAN MOLE VERDE - Kosher/Gluten Free
PIPMOLE-4
Description:

Chefs who are looking for the traditional flavor of Pipian Mole Verde Sauce will enjoy this easy to prepare starter! Pipian is the Spanish word for "pumpkin seed," which is a key ingredient in this flavorful and aromatic Mole Verde Sauce Starter. This culinary delight has a creamy mouthfeel and is brimming with the combined flavors of mild green chiles, herbs, spices, and nutty ground hemp seeds. Reflective of traditional Mexican flavors, this starter can be ready to serve in minutes.
Ingredient Statement: 
Spices, Pumpkin seeds, Sesame seeds, Hemp seeds, Salt, Spinach, Onion, Garlic, Natural Flavor, Contains 2% or less of Tartaric acid, Sunflower oil, Cellulose, Gum acacia, Xanthan gum. Contains Sesame.
*Please allow an additional 3-4 shipping days
Chieftain's Pipian Mole Verde Sauce Starter can be used as a finishing sauce for all types of meat and seafood, vegetables, or rice. This easy to prepare sauce is delicious on enchiladas or empanadas. Mix into scrambled eggs for traditional Mexican flavor!
Recommended Preparation Instructions:
Stir 1 part sauce starter with 2 parts of water then simmer on low until Pipian Mole Verde Sauce Starter reaches desired consistency. Serve warm or add to baked dishes.