SAUCE STARTER, PIRI PIRI - Kosher/Gluten Free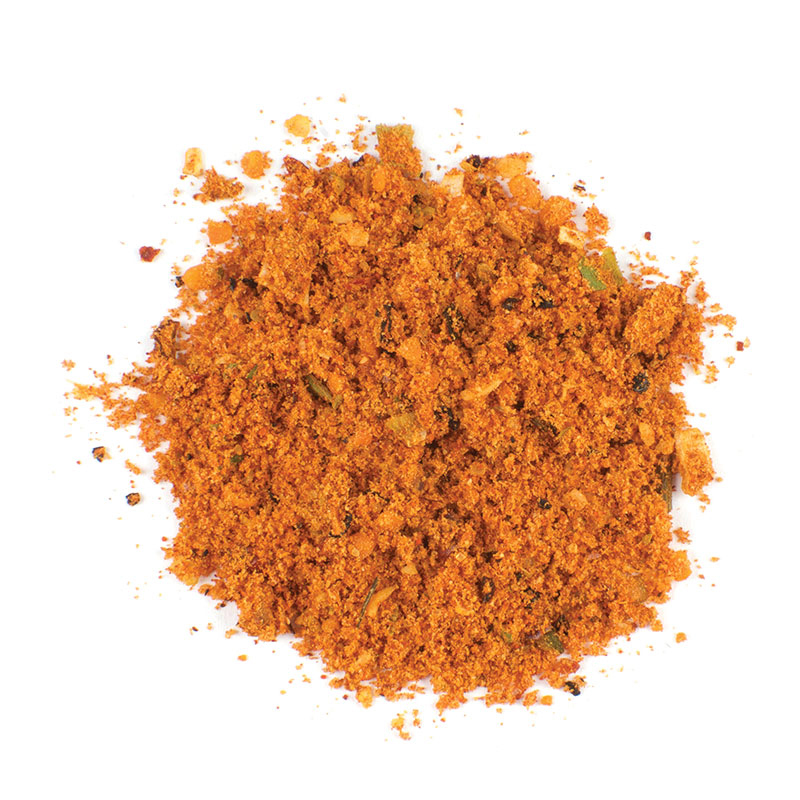 ---
SAUCE STARTER, PIRI PIRI - Kosher/Gluten Free
PIRISTART-3.75
Description:

Piri Piri Sauce Starter combines the traditional flavors of chiles, citrus, garlic, and paprika. This easy prep starter is great for busy chefs and can save time in the kitchen. Piri Piri is Swahili for "pepper pepper" and lends itself to this Portuguese classic's African influence. Also known as Pili Pili or Peri Peri, this sauce is often used in place of common hot sauces and is used frequently as a marinade, glaze, or condiment.  
Ingredient Statement:
Spices, Bell pepper, Natural flavors, Salt, Hempseed, Coconut palm sugar, Garlic, Tomato Powder, Onion, Paprika, Canola oil, Amchur powder, Contains 2% or less of Citric acid, Scallions.
*Please allow an additional 3-4 shipping days
 Piri Piri Sauce Starter may be used as a marinade for meat, poultry, and seafood. Use on pizza or in pasta sauces, dressings, aioli, or soups. 
Recommended Preparation Instructions:
Stir together ½ cup sauce starter with ½ cup warm water and let stand for flavors to blend.
Serve immediately or let flavors develop in the refrigerator and serve within 48 hours.
Can be served cold or at room temperature.
For a creamier sauce, add ½ cup olive oil to the sauce starter paste and blend in a mini food processor.