SAUCE STARTER, ROMESCO - Kosher/Gluten Free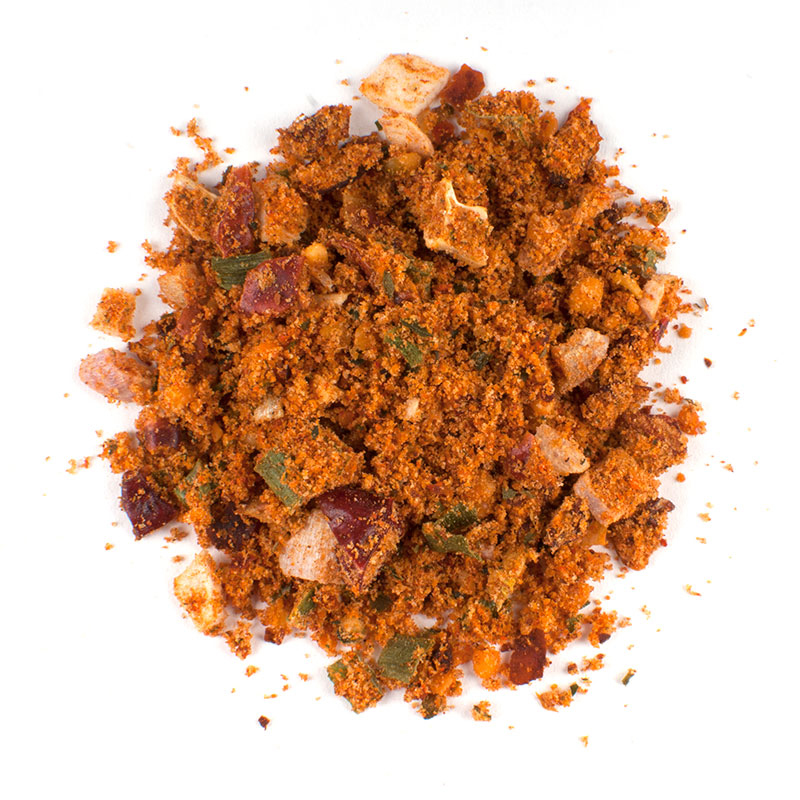 ---
SAUCE STARTER, ROMESCO - Kosher/Gluten Free
ROMESTART-3.75
Description:

Chieftain's Romesco Sauce Starter offers chefs a quick, easy way to prepare this smoky, sweet sauce with the traditional flavors of roasted red peppers, paprika, vinegar, ground almonds, garlic, bread, and tomatoes. Romesco sauce, which is said to have originated in Tarragona Spain (a small Catalonian city, just south of Barcelona), and was served as an accompaniment to fish. Today chefs stir this sauce into soups or stews, serve it with vegetables, and use it as a topping for pizza, garlic bread, or breadsticks. 
Ingredient Statement:
Bell pepper, Tomato, Natural flavors, Hemp seed, almond meal, Salt, Spices, Canola oil, Garlic, Shallots, Paprika, Contains 2% or less of scallions, Citric acid. Contains Tree Nuts.
*Please allow an additional 3-4 shipping days
Think of Romesco Sauce as a glorified tomato sauce with a thousand times more flavor! Paired with pasta, serve with white fish, or piled on shrimp, this sauce is amazing! Try it on a Panini sandwich, in tacos or on pizza, or just take warm bread and dip it in and eat! 
Recommended Preparation Instructions: 
Stir together ½ cup Romesco Sauce Starter with ½ cup warm water and let stand for 5 minutes for ingredients to blend.
Serve cold or at room temperature.
Serve immediately or let flavors develop in the refrigerator and serve within 48 hours.
For a creamier sauce, add ½ cup olive oil to the sauce starter paste and blend in a mini food processor until smooth.