ALMONDS, BLANCHED, SLIVERED - Gluten Free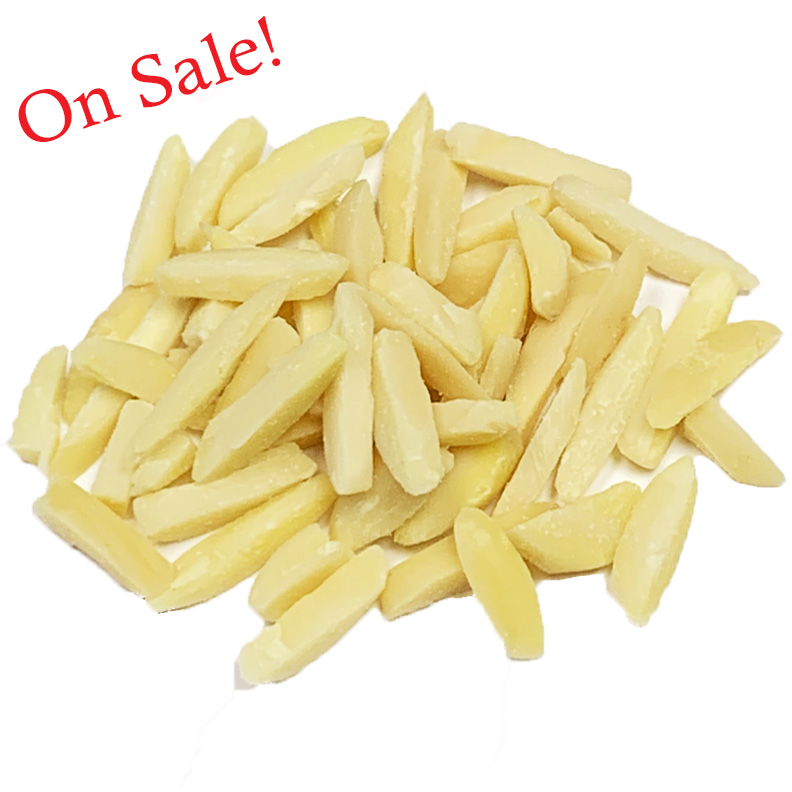 ---
ALMONDS, BLANCHED, SLIVERED - Gluten Free
ALMOND-2
Description:

Almonds are the hard-shelled fruit of the almond tree. Blanched, Slivered Almonds are delicately sweet and crunchy and can be used in desserts and confectionery items. This waistline-friendly nut is rich in protein and chefs generally use slivered almonds in biscotti, cakes and cookies. Slivered almonds also make an appearance in pilaf, stir fry and other savory dishes. Toast them for additional texture and flavor. 
Ingredient Statement:
Almonds. (Contains Tree Nuts)
Ready to eat right out of the bag! Our blanched and slivered Almonds are a delicious and nutritious treat. Add to any recipe where you desire the crunch and sweet flavor of the Almond.
Recommended Preparation Instructions:
Ready to eat.