Simple and Elegant Wild Rice Blends for Mother's Day & Spring Menus
Shown below... Autumn Harvest Wild Rice Blend                    View our Wild Rice Products.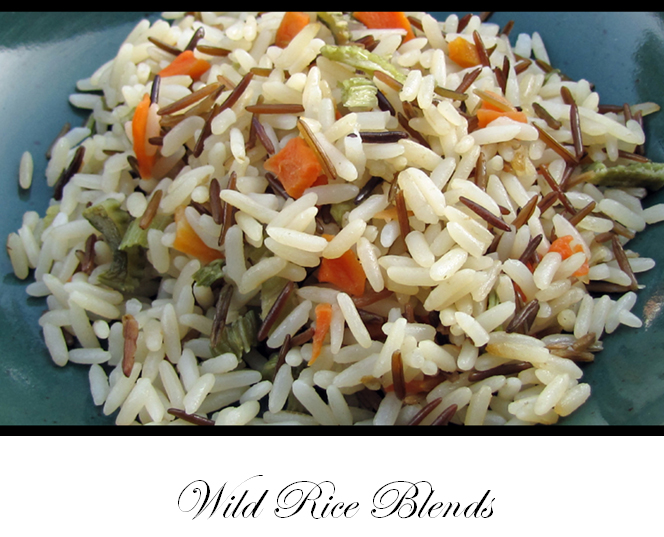 Simple and stylish, wild rice caters to even the most discriminating palate; with two styles of Dry Roasted Wild Rice and 16 different handcrafted Wild Rice Blends to choose from, you can compliment everything from salmon and seafood to wild game and poultry.
From dark and hearty to light and fluffy, some with fruit and nuts, others with pasta or grains and some with just the wholesome goodness of rice… we have something for everyone including gluten free!
Design a salad ~ Create a Soup ~ Stuff a Vegetable
Think outside the box… the possibilities are endless!
Meatballs ~ Pancakes ~ Wraps ~ Quiche ~ Pizza~ Breads
Specialty Burgers & Brats ~ Stuffing ~ Breakfast Cereal
Meatloaf ~ Pico De Gallo ~ Foccacia Bread ~ Dip ~ Muffins ~ Risotto
Stuffed Peppers ~ Spinach Balls ~ Stir Fry
Visit our Recipe Sections online at www.chieftainwildrice.com for recipe ideas…
Amber Wild Rice Blend ~ Sienna Medley Wild Rice Blend