BASMATI RICE, BABY (KALA JEERA) - Kosher/Gluten Free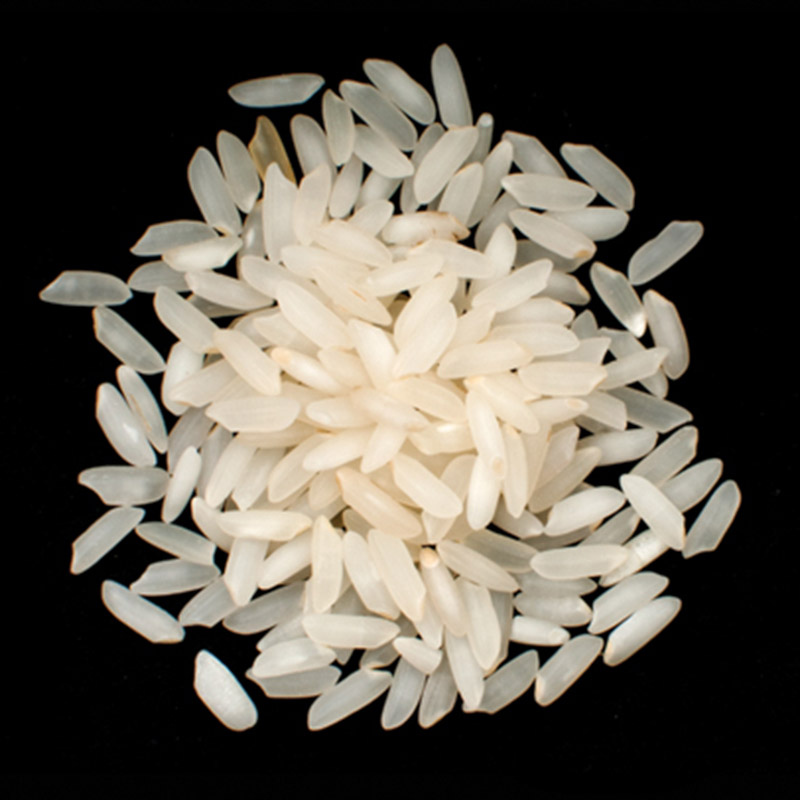 ---
BASMATI RICE, BABY (KALA JEERA) - Kosher/Gluten Free
BABYBAS-10
Description:

Baby Basmati Rice is a miniature version of Basmati Rice and is also know as Kala Jeera Rice. It offers an intoxicating natural aroma with a nutty, buttery flavor and pairs well with savory dishes and Asian cuisine. It cooks quicker than regular Basmati and the grains stay separate and fluffy.
Ingredient Statement: 
White Rice.
Basmati Rice is superb when steamed with aromatic spices and has long been known as the fragrant breakfast rice. Excellent in Thai style pork stew, Indian vegetable rice, popcorn chicken, curries, and dessert puddings. The fragrant flavor of Basmati makes it perfect for traditional dishes served in Indian and Asian cuisine. 
Recommended Preparation Instructions:
Bring 1 cup of rice and 1 1/2 cups of water to a boil. Reduce heat and simmer covered for 12-15 minutes. Let stand for 5 minutes; fluff with a fork before serving.
One cup dry yields 2½ - 3 cups cooked.