GARLIC CLOVES, BLACK - Gluten Free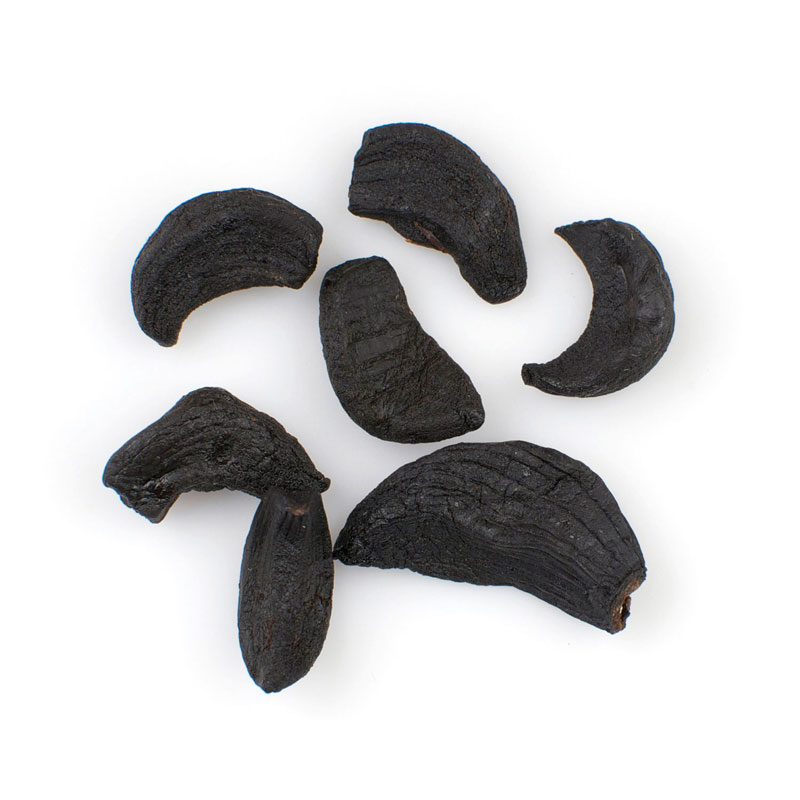 ---
GARLIC CLOVES, BLACK - Gluten Free
GARCLV-12
Description:

Chieftain's Black Garlic cloves are fermented at high temperatures which produce cloves with savory garlic and sweet molasses or malty flavor. Our cloves are tender and don't portray the acrid bite of raw garlic making it the perfect addition to sauces, marinades, dressings, pasta, and rice dishes. 
Ingredients:
Garlic
Black garlic cloves can be blended with butter for a savory complement to whole grain bread. Saute them in oil as a base for sauces, dressings, and marinades. Try them in Asian inspired noodle or vegetable dishes or with braised meat. Add our black garlic cloves to pizza, pasta, rice, and legume-based dishes. 
Recommended Preparation Instructions: 
Ready to add to your recipe.