BULGOGI SEASONING - Kosher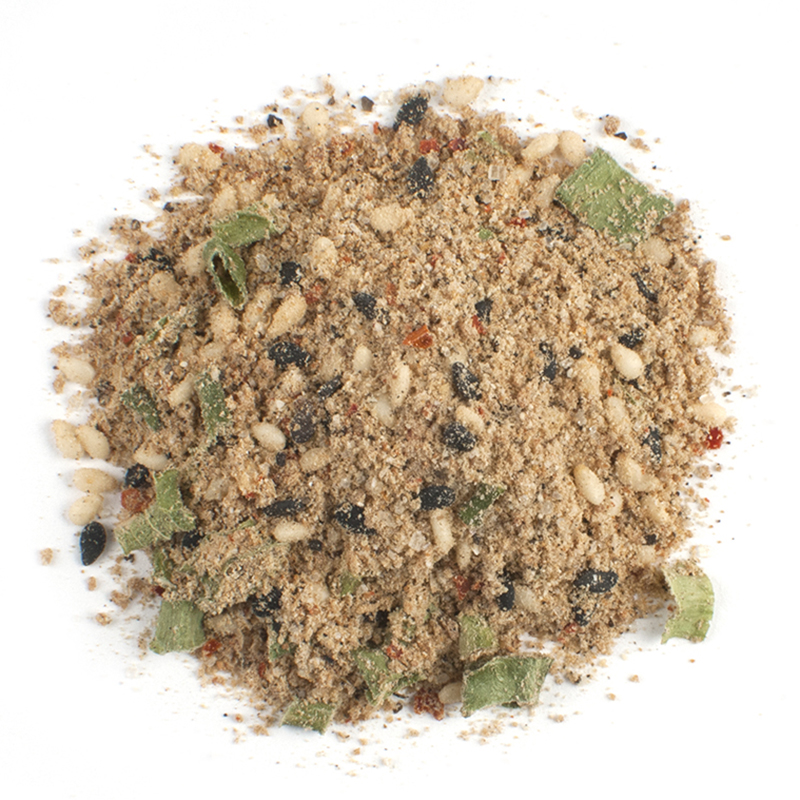 ---
BULGOGI SEASONING - Kosher
BULGOGI-19
Description:

Bulgogi Seasoning creates the complex, savory-sweet flavor of beef bulgogi, a Korean barbecue favorite. Chieftain's Bulgogi Seasoning balances savory soy sauce and garlic with sweet brown sugar, piquant red chile flakes, and zesty ginger – all classic components of the traditional dish's unique marinade.
Ingredient Statement:
Sesame seeds, Apple flake powder, Brown sugar, Spices, Organic raw cane sugar, Dehydrated soy sauce (Soy sauce (wheat, soybeans, salt), maltodextrin, salt), Garlic, Onion, Red miso powder (Soybeans, rice, salt, aspergillus oryzae), Salt. (Contains Sesame, Wheat, and Soy)
Use to create classic beef bulgogi or kalbi short ribs; rub onto chicken, pork, steak, or tofu before cooking. Mix into stir-fries and burgers for a rich exotic flavor.
Recommended Preparation Instructions:
Ready to use. Add to taste. Rub into raw meats for a quick marinade or sprinkle on vegetables, meat, and seafood.