PISTACHIOS, CHILE LIME - Gluten Free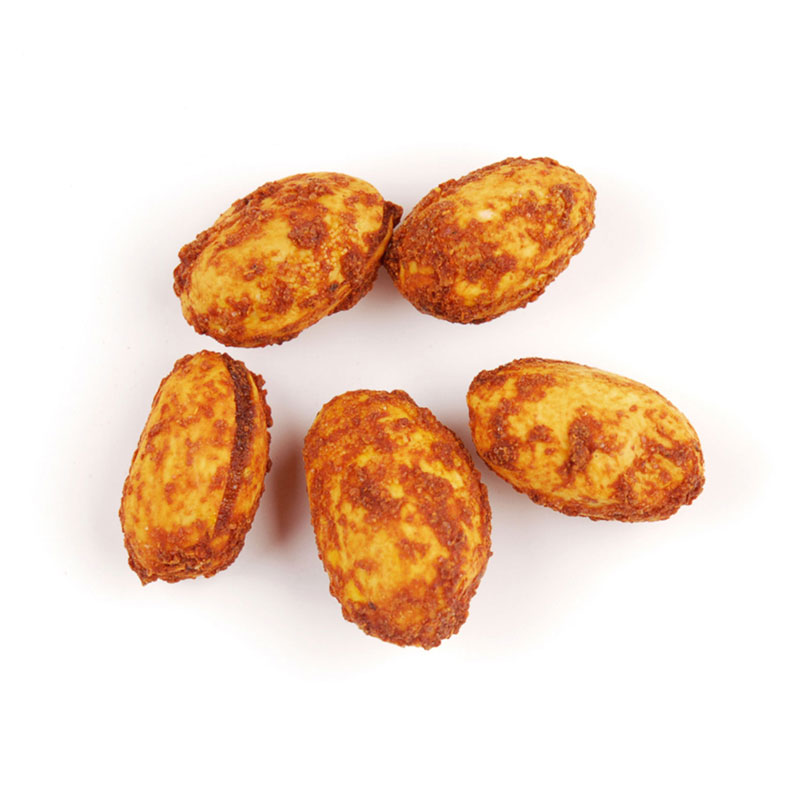 ---
PISTACHIOS, CHILE LIME - Gluten Free
PISTACHILE-5
Description:

Chieftain's Chile Lime Pistachios are the perfect snack portraying the warm citrusy flavor of spicy chile and lime seasoning. Our high-quality Pistachios are a flavorful nut that is grown on small trees averaging 20 feet in height in the Mediterranean, Middle East, and the United States. Pistachios are encased in a sticky husk, which is removed before the nuts are dried. Their nutmeat is green and tan in color and surrounded by a clean, tan-colored shell. The seasoning is added directly to the pistachio shells, coating the shells and the nutmeats for all-around flavor!
Ingredients: 
Pistachios, sea salt, spices, citric acid, natural flavors, yeast extract, tapioca dextrin, natural smoke flavor.
Contains tree nuts.
Recommended Preparation Instructions:
Ready to use.