CHORIZO SPICE - Kosher/Gluten Free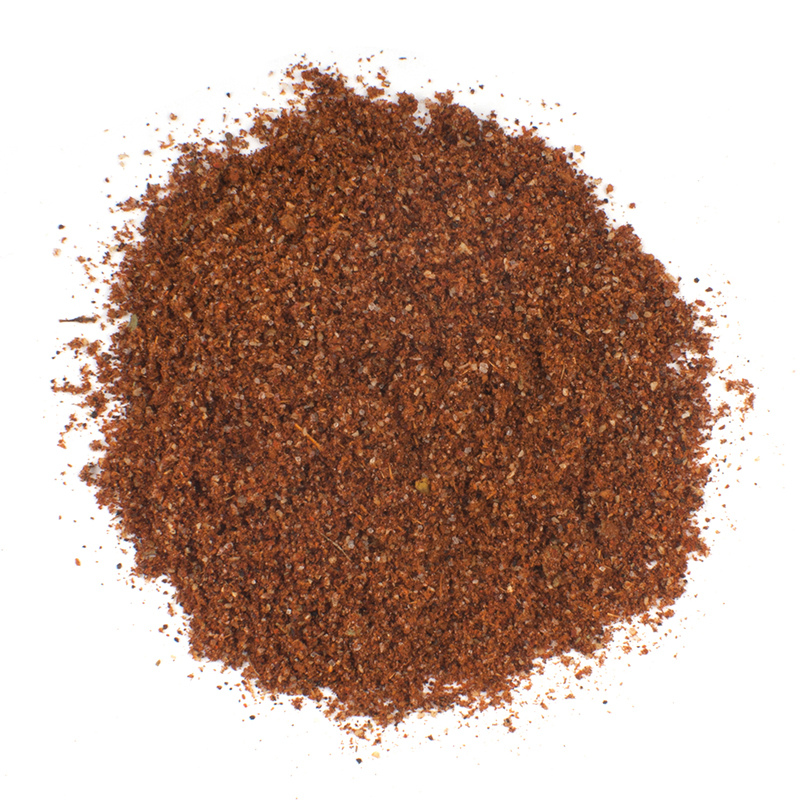 ---
CHORIZO SPICE - Kosher/Gluten Free
CHORIZO-20
Description:

Now chefs can make their own Mexican-style chorizo sausage with this ready-to-use Chorizo Spice seasoning blend specifically designed to simplify the process! Combine Chorizo Spice with fresh ground pork and either cook as loose sausage or stuff into casings and then cook. You can adjust how spicy you want your chorizo sausage to be by adding more or less Chorizo Spice. 
Ingredients:
Dried chiles, Spices, Garlic, Paprika, Salt, Natural flavor, Sugar.
Mexican-style chorizo should not be confused with Spanish-style chorizo, or the closely related Portuguese-style chouriço, both of which are ready-to-consume charcuterie products of coarsely ground or chopped pork, stuffed into natural casings and then cured. While these styles clearly share a culinary tradition, Mexican-style chorizo is more aggressively seasoned, typically with chili powders and a splash of vinegar to add a bright acidity to counterbalance the fatty cuts of pork used to make chorizo.
Chorizo Spice makes creating and perfecting your own chorizo simple. Adjust to the ratio of meat to fat, or even substitute leaner ground meat like turkey or chicken for some or all of the pork. 
Recommended Preparation Instructions:
Sprinkle 2 ounces Chorizo Spice (about 1/4 cup) over each pound of ground meat. Combine thoroughly. Cover and refrigerate overnight to allow flavors to bloom.