GOOSEBERRIES, DRIED CAPE - Kosher/Gluten Free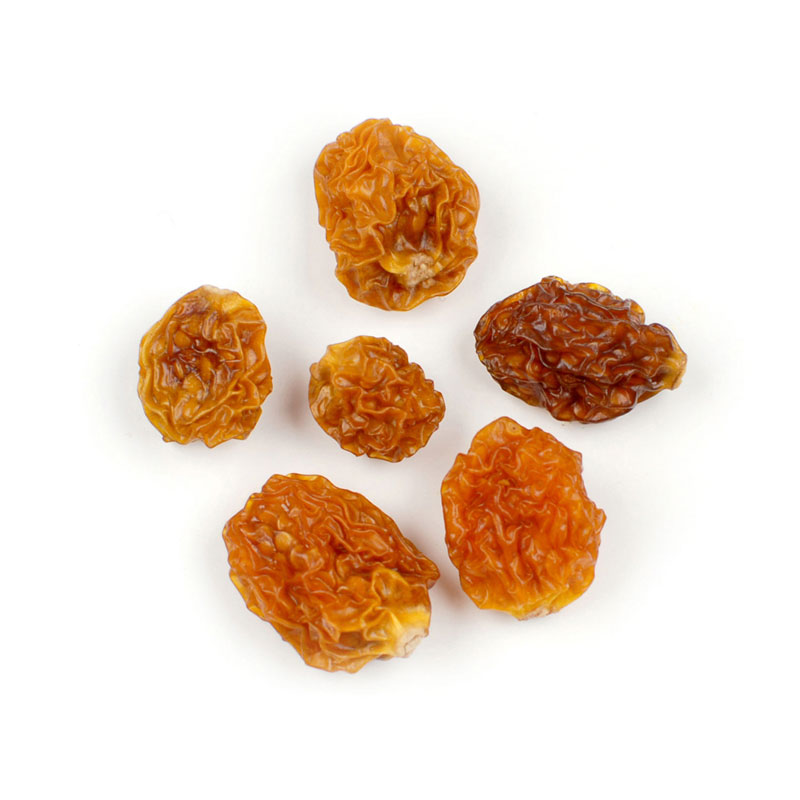 ---
GOOSEBERRIES, DRIED CAPE - Kosher/Gluten Free
GOOSE-5
Description:

Temporarily Unavailable...  Cape Gooseberries are related to currants and portray a sweet and tart flavor with a chewy texture like that of raisins. Cape Gooseberries pack the nutrients of several oranges and are a deep reddish-orange with gold undertones. Cultivated in South Africa, Cape Gooseberries are used in sauces, salads, jams, jellies, rice pilaf, stuffing, and baked goods
Ingredients:
Gooseberries.
Dried Cape Gooseberries are delicious in baked goods, pies, cakes, tarts, jams, preserves, and jellies. They can be used in stuffing, salads, hot beverages, fruit dumplings, and more!
Recommended Preparation Instructions:
Ready to use. No preparation is necessary. To rehydrate, pour boiling water over the fruit and let sit, covered, for 5 to 10 minutes. Drain well before using it.