EVERYTHING BAGEL SEASONING BLEND - Kosher/Gluten Free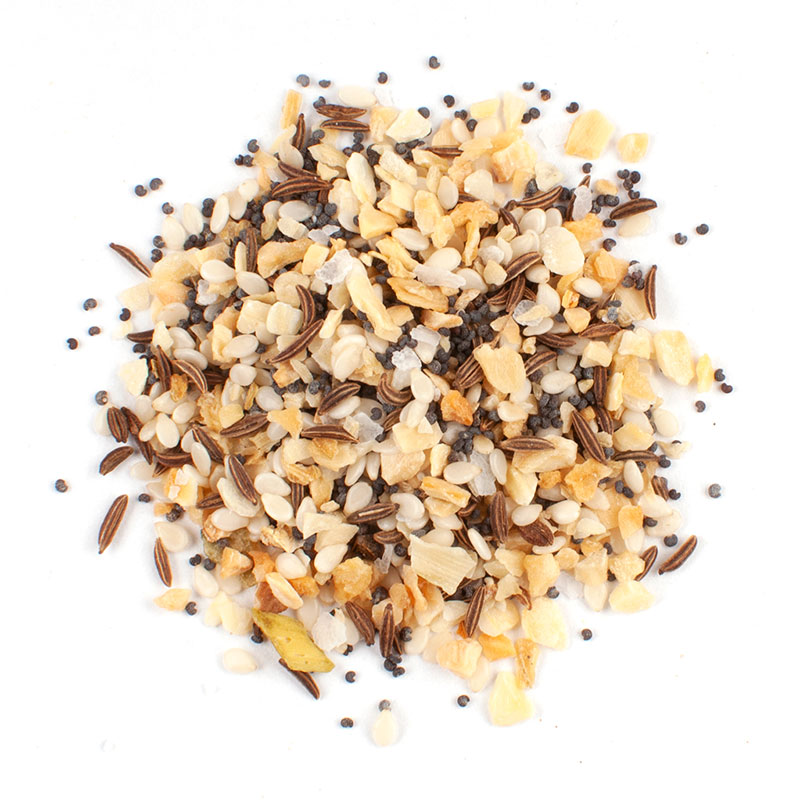 ---
EVERYTHING BAGEL SEASONING BLEND - Kosher/Gluten Free
BAGEL-19
Description:

Chieftain's Everything Bagel Seasoning is a decadent blend of poppy seeds, sesame seeds, onion flakes, caraway seeds, garlic flakes, and coarse salt. Extremely fragrant, Everything Bagel Seasoning is bursting with flavor and may be used by chefs as a topper for pizza, popcorn, corn on the cob, baked goods, and cooked vegetables. Blend with sour cream or yogurt for a tasty dip or sprinkle on top of your salad or meat for a punch of zesty flavors. 
Ingredient Statement: 
Sesame seeds, poppy seeds, garlic, onion, salt. caraway seeds. Contains Sesame.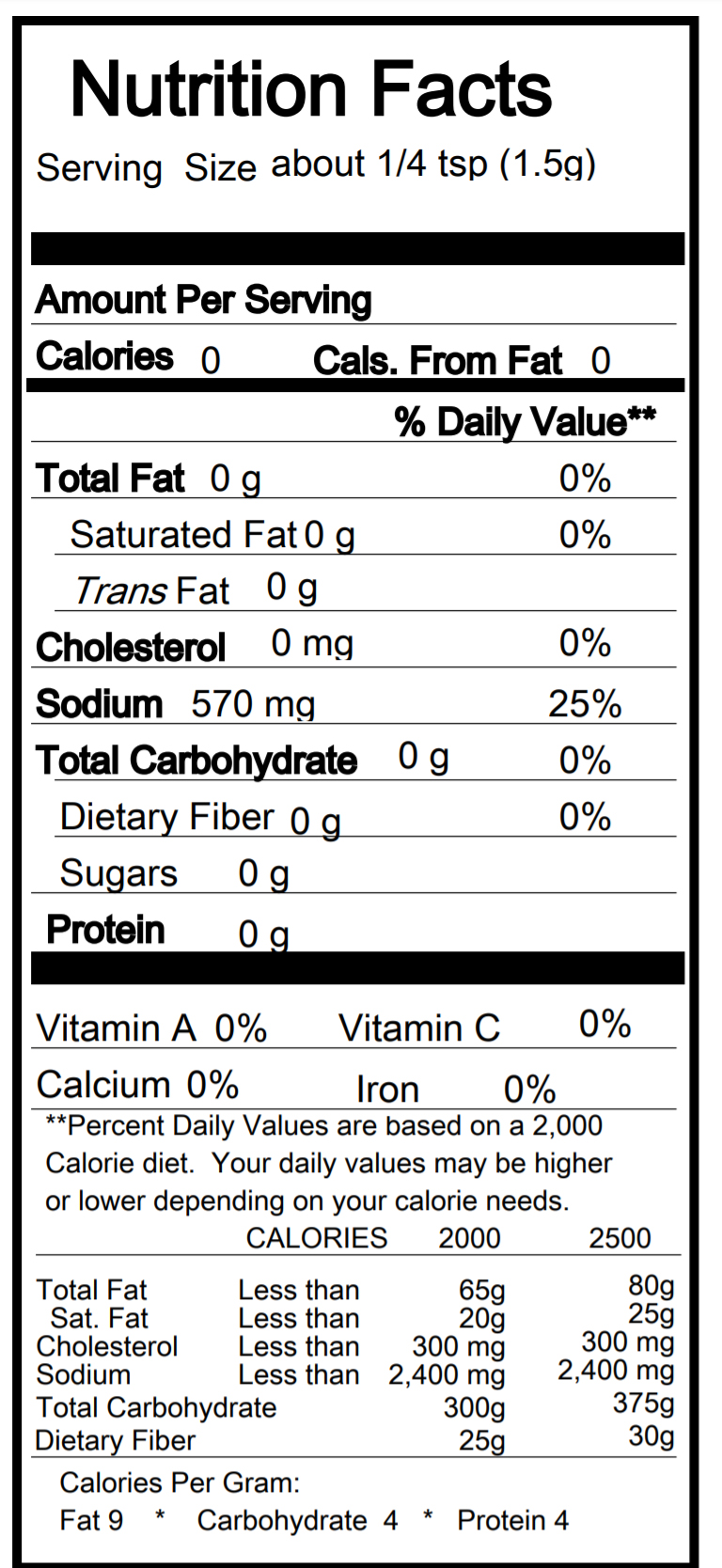 Cook a bagel, add butter, and sprinkle Everything Bagel on top.
Bake a potato and add a tablespoon of sour cream on top, then sprinkle Everything Bagel on top.
Make a dip by adding several tablespoons of Everything Bagel to either sour cream or yogurt.
Sprinkle on top of salads, cooked vegetables, corn on the cob, crackers, popcorn, and more!
Sprinkle on top of meatloaf or spaghetti for a delicious burst of flavor!
Recommended Preparation Instructions:
Ready to use, add to taste.