GHOST CHILE POWDER BLEND - Kosher/Gluten Free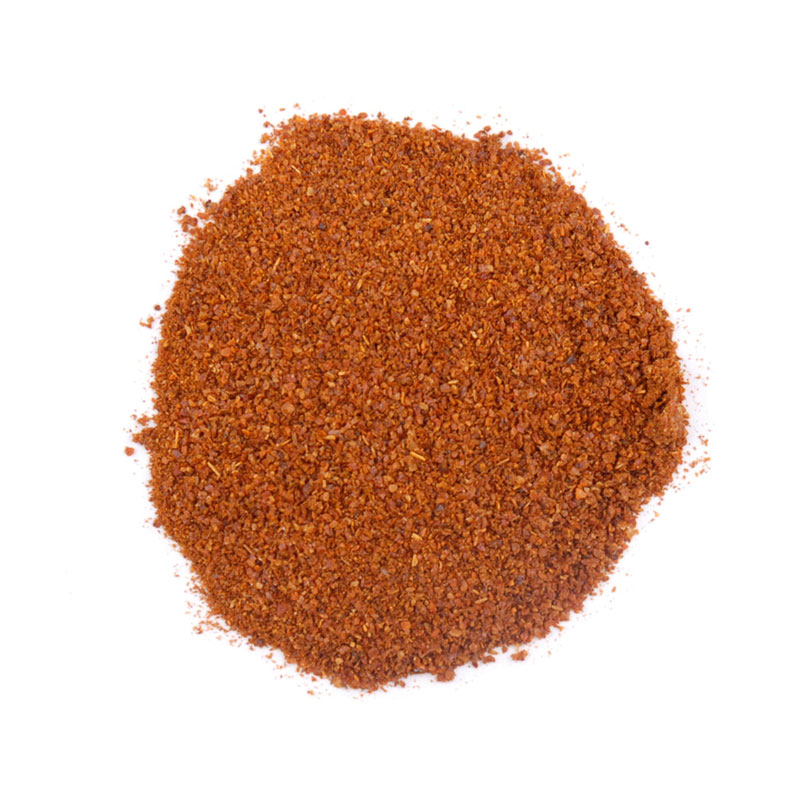 ---
GHOST CHILE POWDER BLEND - Kosher/Gluten Free
GHOSTPOW-16
Description:

The Ghost Chile is one of the hottest and most potent chiles on earth. Our Ghost Chile Powder Blend is a combination of ground Ghost Chiles, De Arbol Chile Powder and finely ground white peppercorns. This blend is deep orange in color and is extremely spicy bearing a rating of 150,000 to 250,000 SHUs. 
Ingredient Statement:
De Arbol powder, ghost chile powder, ground peppercorns.
Use Chieftain's Ghost Chile Powder Blend as you would use any other chile powder. Please exert caution as this blend is extremely hot. It may be used in salsa and sauces and can be used in cheesy or creamy dishes like macaroni and cheese or mashed potatoes. our Ghost Chile Powder should be used sparingly and can be sprinkled on freshly peeled fruit for a sweet and spicy treat!
Recommended Preparation Instructions:
Chile Powders require no preparation. Add directly to recipes when a boost of flavor and heat are desired.
Nutrition Facts
Serving Size 14 tsp.  (.5g)
Number of Servings
Amount Per Serving
Calories    0
Calories from Fat   0
 
% Daily Value *
Total Fat 0 g
0%
Saturated Fat 0 g
0%
Monounsaturated Fat 0 g
 
Polyunsaturated Fat 0 g
 
Trans Fat 0 g
 
Cholesterol 0  g
0%
Sodium 0 mg
0%
Potassium  0 mg
0%
Total Carbohydrate 0 g
0%
Dietary Fiber 0  g
0%
Sugars 0  g
 
Protein  0 g
0%
Vitamin A
2%
Vitamin C
0%
Calcium
0%
Iron
0%
* The Percent Daily Values are based on a 2,000 calorie diet.