SEA SALT, HIBISCUS CHILE LIME - Kosher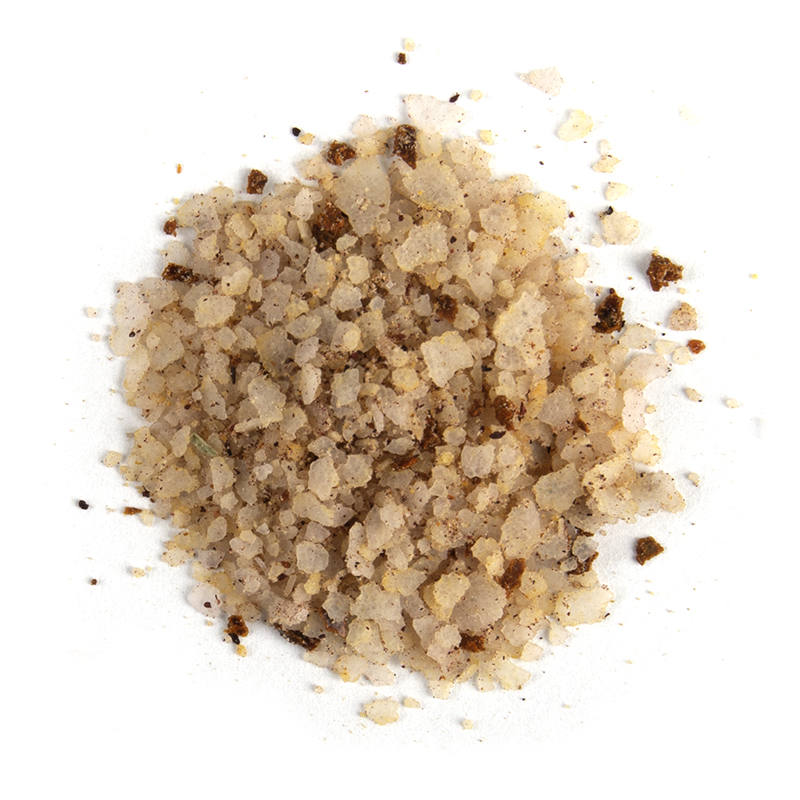 ---
SEA SALT, HIBISCUS CHILE LIME - Kosher
HIBLIME-30
Description:

Hibiscus Chile Lime Sea Salt combines the flavors of chile pepper, lime juice, and sea salt with tart hibiscus. This bold mix of flavors offers a uniquely spicy, tart, and salty balance that can be used on fresh fruit, grilled meats, and for rimming cocktail glasses. The Hibiscus imparts an attractive scarlet hue to the white sea salt making it perfect as a finishing salt. 
Ingredients:
Salt, Hibiscus, Honey powder (Sugar, honey), Contains 2% or less of Natural flavor, Chile flakes, Paprika, Sunflower oil.
Hibiscus Chile-Lime Salt is delicious when mixed with olive oil and drizzled over fresh grilled salmon, mackerel, or bluefish. Sprinkle on your favorite greens or confections or mix with butter for baked goods. 
Recommended Preparation Instructions:
Ready to use, season to taste.