KALE FLAKES - Kosher/Gluten Free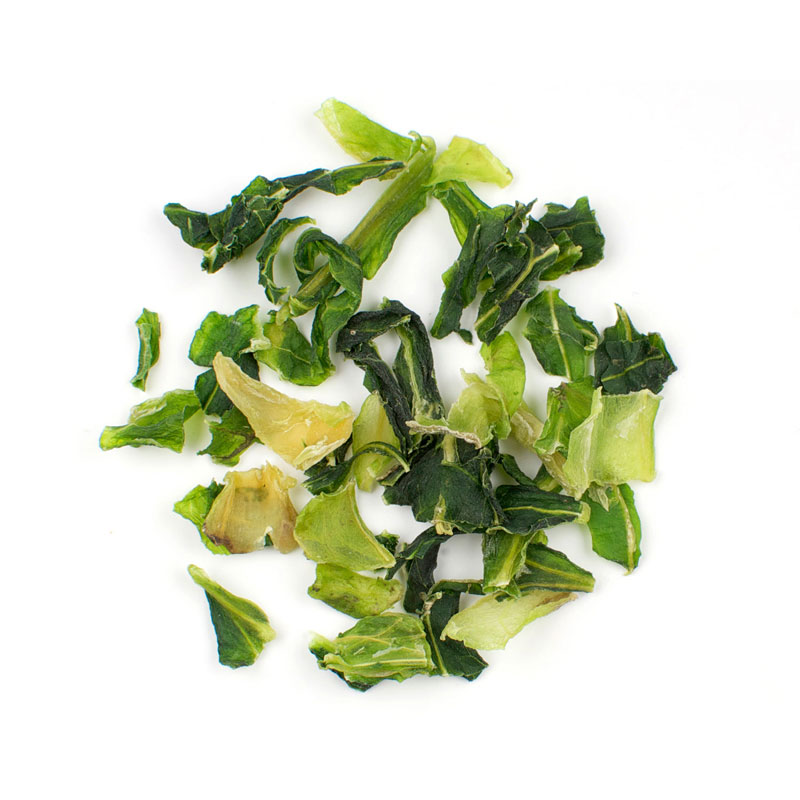 ---
KALE FLAKES - Kosher/Gluten Free
KFLAKES-16
Description:

Temporarily Unavailable... Kale Flakes are the dried form of wild cabbage. It is related to broccoli, cauliflower, and collards and comes in many varieties including curly, dinosaur, and ornamental. Kale has dark green leaves with a peppery, slightly sweet flavor. In this convenient form, chefs can add kale flakes to smoothies, soups, stews, pilaf, sausage, and stuffing. 
Kale Flakes can easily be added to your favorite smoothie or protein shake as well as added to soups, sauces or dips. Add to rice pilaf, stuffing or ground meats for additional flavor. 
Recommended Preparation Instructions:
Ready to use. No preparation necessary.