KOREAN BLACK GARLIC SEASONING - Kosher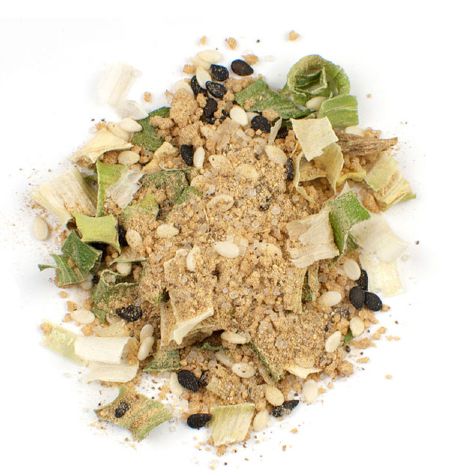 ---
KOREAN BLACK GARLIC SEASONING - Kosher
KORSEAS-24
Description:

Korean Black Garlic Seasoning makes adding black garlic to recipes easy and convenient. Black garlic is created when raw garlic is fermented in a controlled environment of heat and humidity. This process gives the garlic its rich smooth balsamic and molasses flavor with a hint of sweetness. This seasoning is great for the busy chef as it can be used as a substitute for a traditional Korean meat marinade with flavors of soy, sugar, sesame, garlic, and ginger. 
Ingredient Statement:
Brown sugar, turbinado sugar, sesame seeds, salt, garlic powder, spices, black garlic powder, corn maltodextrin, wheat, soybeans, scallions. (Contains sesame, wheat, and soybeans)
Korean Black Garlic Seasoning can be added to marinades to add flavor and depth to beef, lamb, or pork. It is delicious when sprinkled on roasted meats and potatoes. When used on meats it carmelizes when grilled, roasted, or broiled. 
Recommended Preparation Instructions:
Ready to use; add to taste.