SEA SALT, MOCHA VANILLA - Kosher/Gluten Free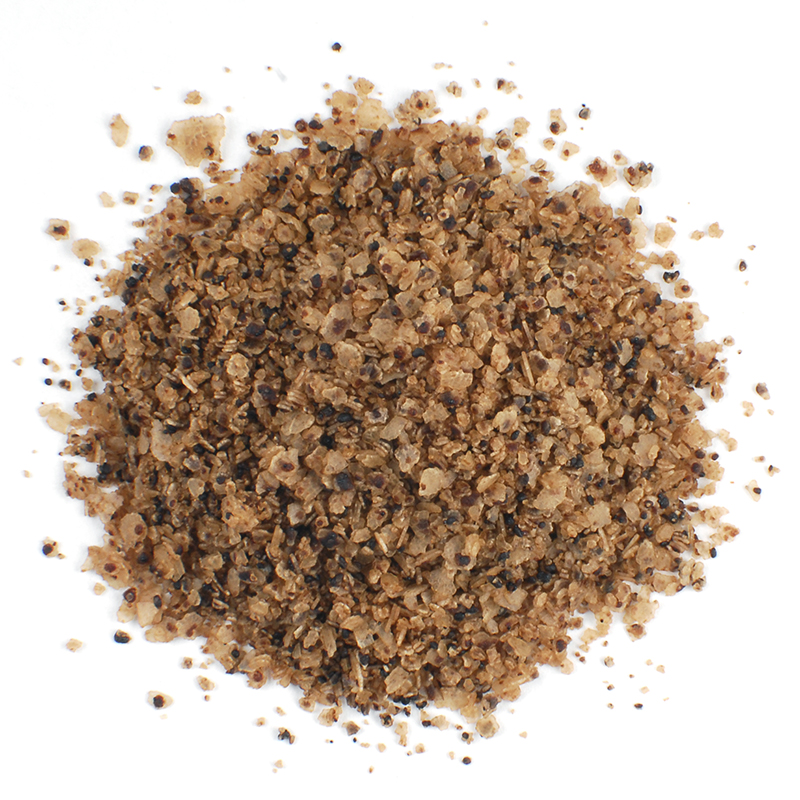 ---
SEA SALT, MOCHA VANILLA - Kosher/Gluten Free
MOCHASALT-28
Description:

Chefs can use Chieftain's Mocha-Vanilla Sea Salt as a finishing salt for ice cream, caramels, and other sweet treats. Our Mocha Vanilla Sea Salt blends natural sea salt with the rich, bold flavors of coffee and cocoa then compliments this with the subtle hints of warm, fragrant vanilla. With no fillers or preservatives, this blend is delicious on bread and muffins as well as on salmon and ribs. 
Ingredient Statement:
Salt, coffee, cocoa powder, vanilla bean powder.
• Use to enhance roasted or grilled meats just before serving
• Sprinkle on vanilla, chocolate, or coffee ice cream
• Add extra flavor elements to salted caramel dishes
• Bring a new dimension to barbecue ribs or smoked salmon
Recommended Preparation Instructions:
Ready to use. Add to taste.
Nutrition Facts
Serving Size 1/4 tsp.  - (1g)
Number of Servings
Amount Per Serving
Calories  0 
Calories from Fat 0 
 
% Daily Value *
Total Fat 0 g
0%
Saturated Fat g
0%
Monounsaturated Fat g
 
Polyunsaturated Fat  0 g
 
Trans Fat  0  g
 
Cholesterol  0 g
0%
Sodium360 mg
15%
Potassium  0 mg
0%
Total Carbohydrate  0 g
0%
Dietary Fiber  0 g
0%
Sugars 0  g
 
Protein 0  g
0%
Vitamin A
0%
Vitamin C
0%
Calcium
0%
Iron
0%
* The Percent Daily Values are based on a 2,000 calorie diet.