SEA SALT, ORANGE GINGER - Kosher/Gluten Free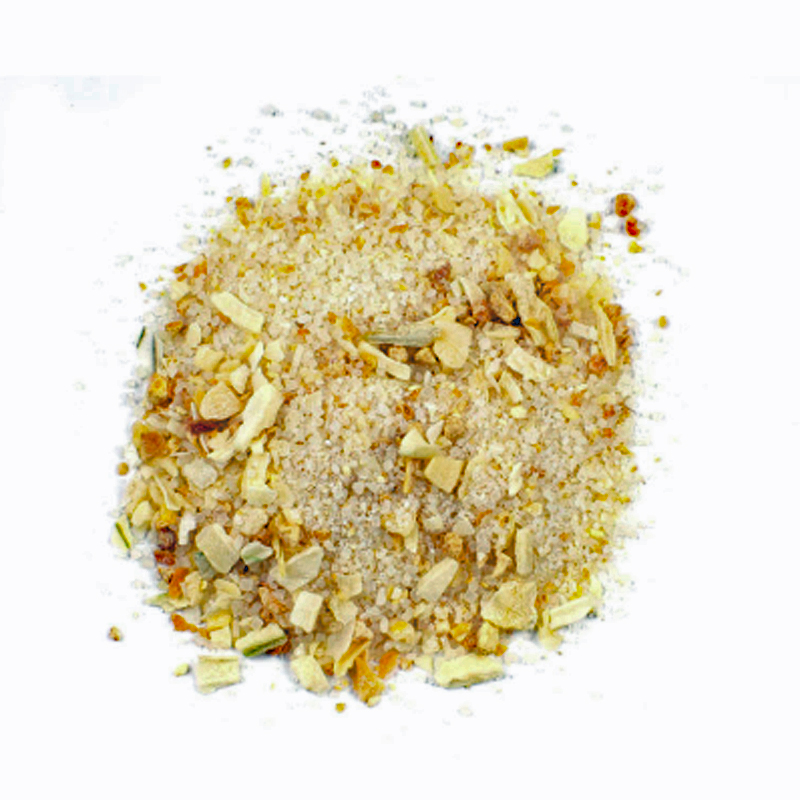 ---
SEA SALT, ORANGE GINGER - Kosher/Gluten Free
GINGERSALT-28
Description:

Orange Ginger Sea Salt is a unique and intensely aromatic flavored salt that offers a zesty Asian alternative for seasoned salt. The bright fresh orange and citrus flavors blend well with the bold garlic, ginger, and onion.  Shake on steamed vegetables, dumplings, or noodles for a tart and slightly sweet flavor or use as a finishing salt or to rim your favorite mixed drink.
Ingredient Statement:
Salt, onion, sugar, garlic, ginger powder, orange peel, tartaric acid, grapefruit juice powder (citric acid, grapefruit oil, grapefruit juice), silicon dioxide (anti-caking agent).
Blend into dressings and meat rubs for an exotic burst of flavor. Use on grilled meat and vegetables.
Recommended Preparation Instructions:
Ready to use. Add to taste.