JASMINE RICE, PURPLE - (OG) Kosher/Gluten Free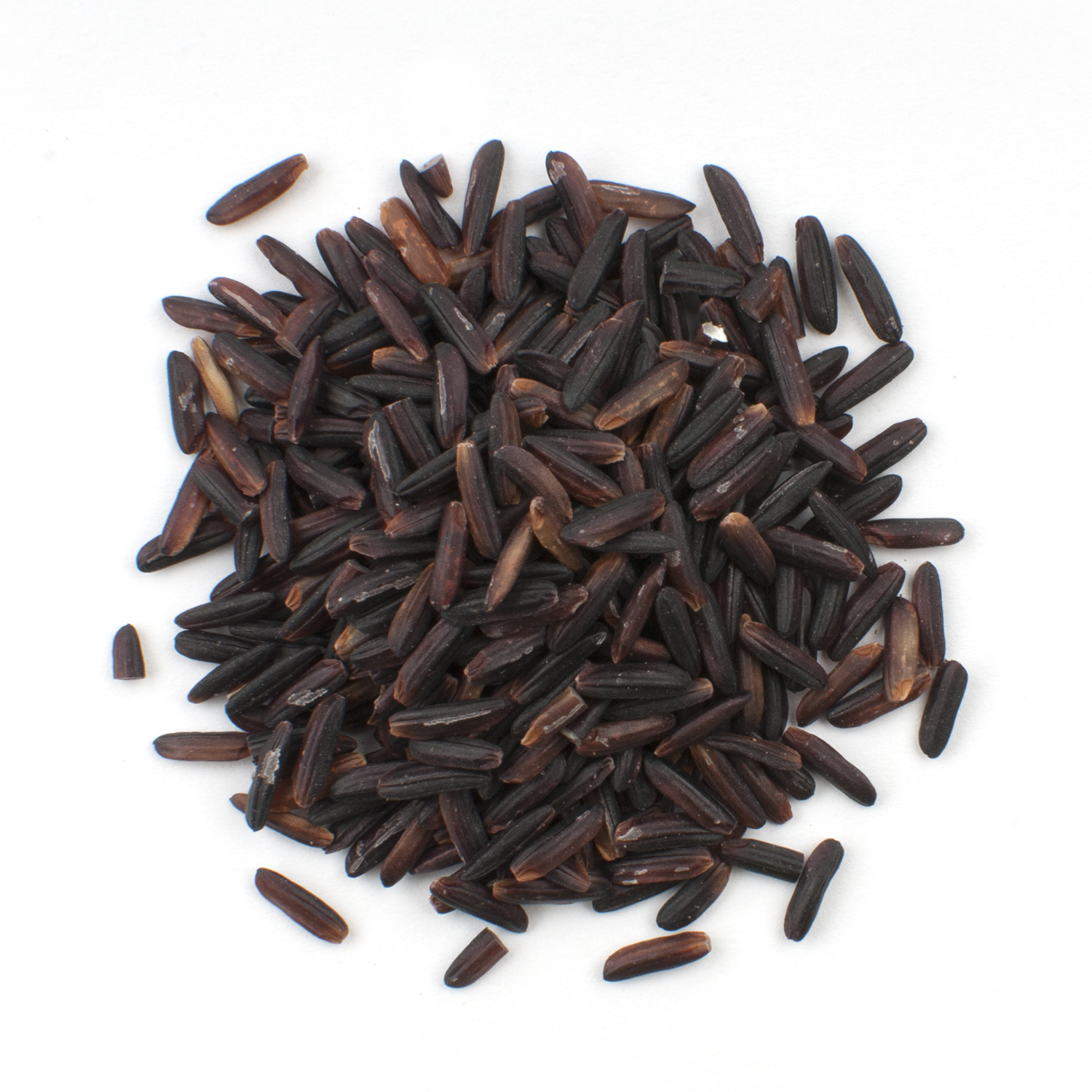 ---
JASMINE RICE, PURPLE - (OG) Kosher/Gluten Free
PURPJAS-10
Description:

Temporarily Unavailable... For chefs who love color and diversity on their menu, our Purple Jasmine Rice is the perfect complement for the center plate. Organic Purple Jasmine Rice is a unique hybrid variety that is grown in northern Thailand. It is a cross between Thai Jasmine Rice and non-glutinous purple rice. It is considered highly nutritious as the outside germ and bran layer has not been removed. It has a soft, mild nutty flavor and chewy texture which makes it perfect as a substitute for brown rice.
Ingredients:
Organic purple jasmine rice.
Temporarily Unavailable...
Organic Purple Jasmine Rice can be used to create stunning pilafs, salads, and side dishes. Use as bedding for fish and seafood or substitute for brown or red rice. Use to make a colorful rice pudding for dessert. 
Recommended Preparation Instructions:
Bring 2 cups of water to a boil and add 1 cup of Organic Purple Jasmine Riceberry Rice. Reduce the heat to a simmer and cover.  Cook for 45-50 minutes and remove from the heat to sit for 5 minutes, then fluff and serve.