JASMINE RICE, PURPLE - (OG) Kosher/Gluten Free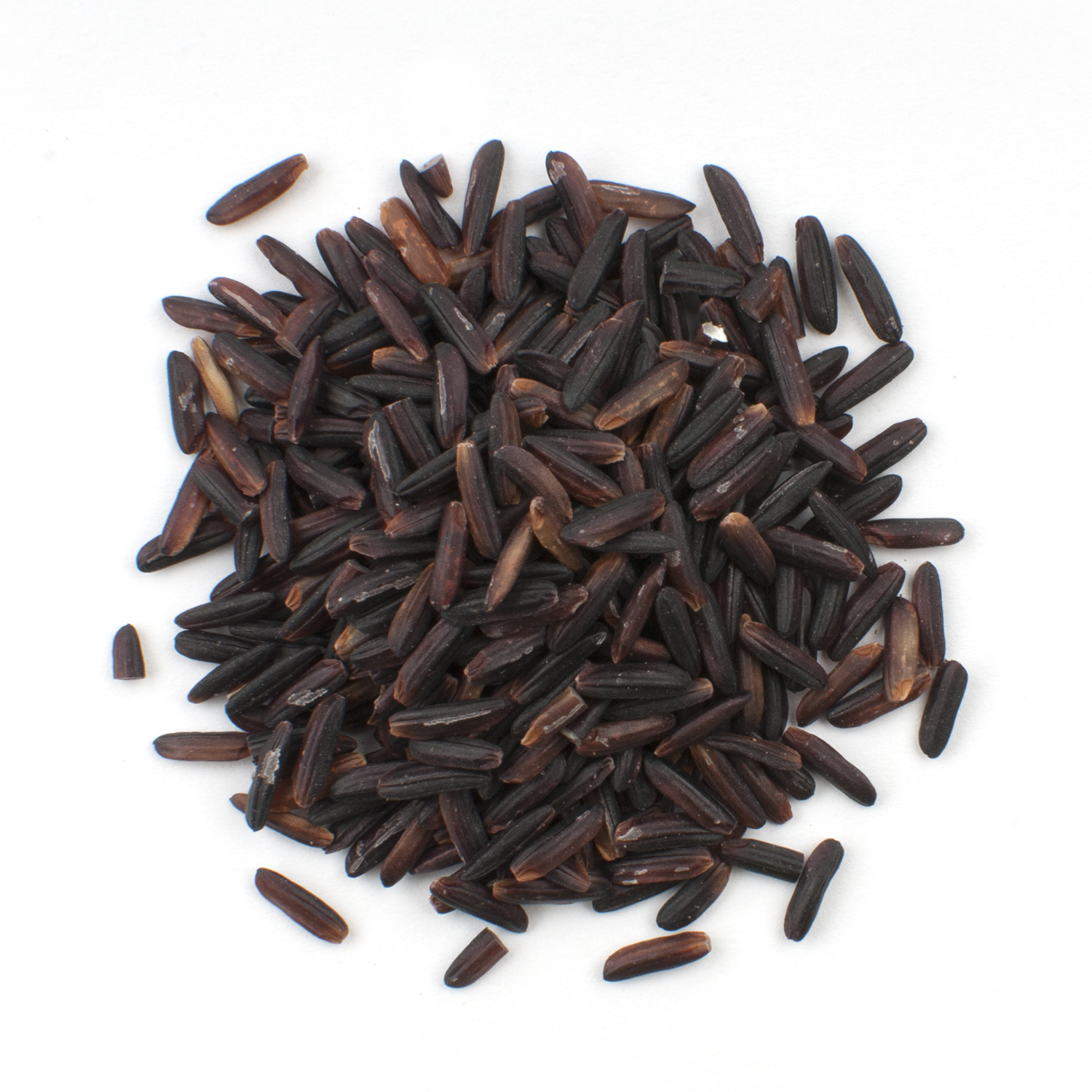 ---
JASMINE RICE, PURPLE - (OG) Kosher/Gluten Free
PURPJAS-10
Description:

For chefs who love color and diversity on their menu, our Purple Jasmine Rice is the perfect complement for center plate. Organic Purple Jasmine Rice is a unique hybrid variety that is grown in northern Thailand. It is a cross between Thai Jasmine Rice and non-glutinous purple rice. It is considered highly nutritious as the outside germ and bran layer has not been removed. It has a soft, mild nutty flavor and chewy texture which makes it perfect as a substitute for brown rice.
Ingredients:
Organic purple jasmine rice.
Organic Purple Jasmine Rice can be used to create stunning pilafs, salads and side dishes. Use as a bedding for fish and seafood or substitue for brown or red rice. Use to make a coloful rice pudding for dessert. 
Recommended Preparation Instructions:
Bring 2 cups of water to a boil and add 1 cup of Organic Purple Jasmine Riceberry Rice. Reduce the heat to a simmer and cover.  Cook for 45-50 minutes and remove from the heat to sit for 5 minutes, then fluff and serve.