PAD THAI NOODLES - Gluten Free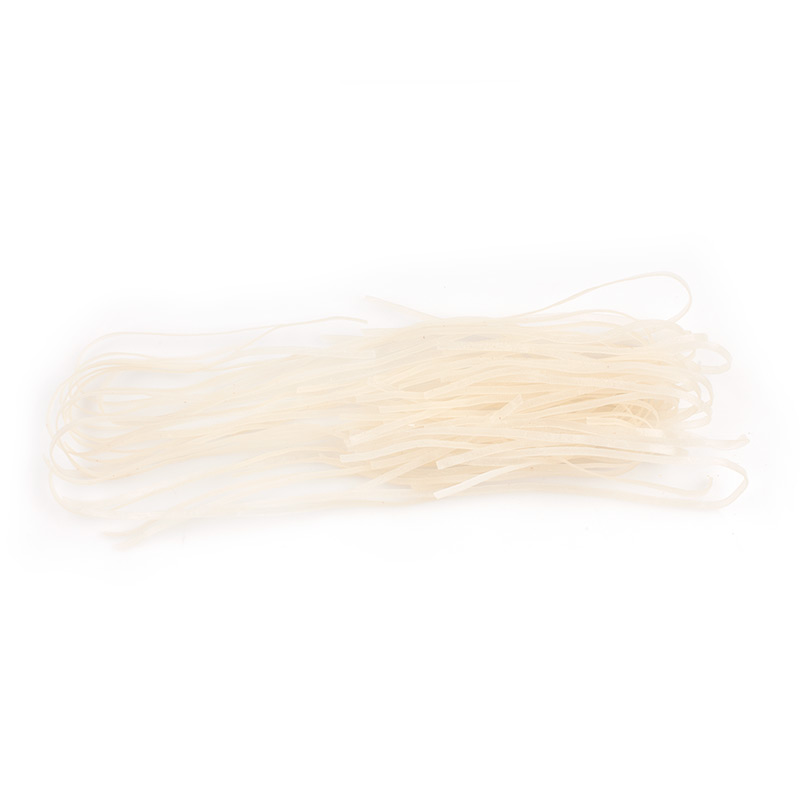 ---
PAD THAI NOODLES - Gluten Free
PADTHAI-8.75
Description:

Pad Thai Noodles are also known as "rice stick noodles". These wheat-free and gluten-free rice noodles have a mild texture that makes them an interesting alternative to regular pasta. Ready to absorb the flavor of the dish they are made in, these Pad Thai Noodles are part of the popular Thai dish, Pad Thai, which is the signature dish of Thai Cuisine.
Ingredient Statement:
Rice Flour and Water.
---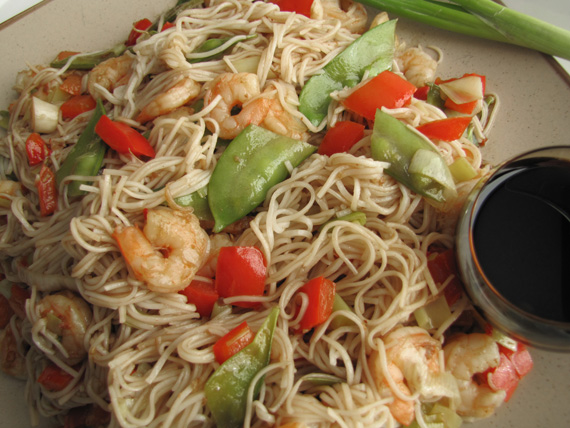 Pad Thai Noodles can be tossed with shrimp, chicken, vegetables, and stock or used in soups.
Recommended Preparation Instructions:
Soak the dry noodles in lukewarm water, about 15-20 minutes. The noodles should have turned from translucent to opaque (pure white) and be slightly firmer than al dente.
Product Description
Pad Thai Noodles are made from rice. They are typically used in Asian cooking.
Physical
Color: Translucent White.
Flavor: Typical of noodles.
Size: Approximately 8 inches in length, 3mm wide, 1 mm thick.
Chemical
Moisture: N/A
Sulfites: N/A
Heat Level: N/A
Ingredient Statement:
Rice Flour and Water.
Allergen Statement
Contains no allergens.
Packaging & Storage
Shelf Life: Min. 12 months (under optimum storage conditions).
Packaging: Bag in box.
Storage Conditions: Store in a dry, cool place.
About Nutritional Information
Chieftain Wild Rice Company gathers nutritional information from highly regarded sources. Nutritional analysis can vary due to growing conditions, frequency of testing, and other factors.
Nutrition Facts

Serving Size about 1/8 of package

Amount Per Serving

Calories 200

Calories from Fat 0

 

% Daily Value *

Total Fat 0g

0%

Saturated Fat 0g

0%

Trans Fat 0g

 

Cholesterol 0g

0%

Sodium 100mg

4%

Total Carbohydrate 46g

15%

Dietary Fiber 1g

4%

Sugars 0g

 

Protein 2g
 

Vitamin A

0%

Vitamin C

0%

Calcium

0%

Iron

2%

* The Percent Daily Values are based on a 2,000 calorie diet.