POBLANO CHILE POWDER - Kosher/Gluten Free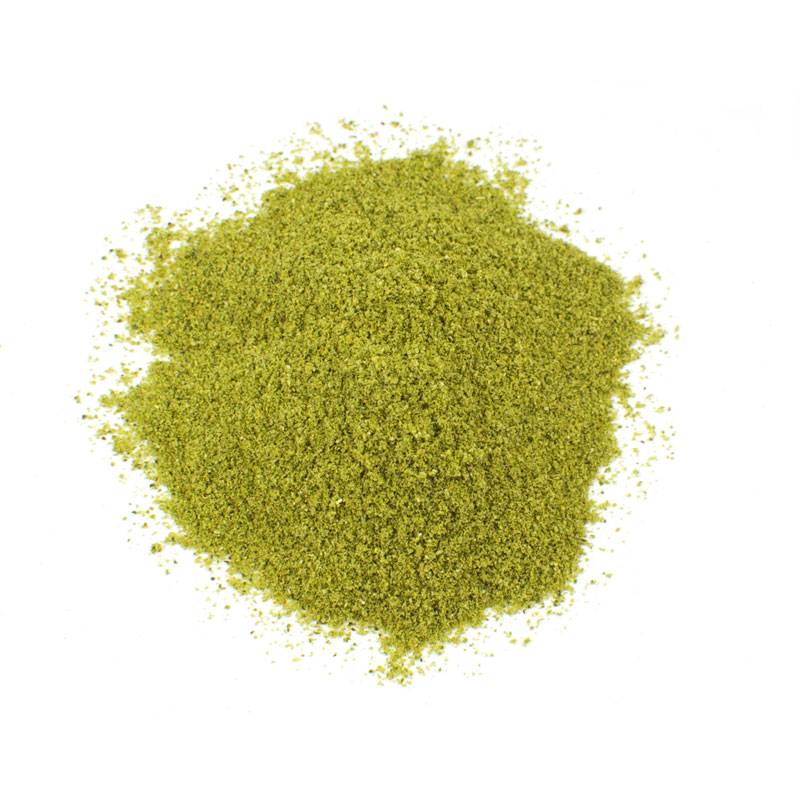 ---
POBLANO CHILE POWDER - Kosher/Gluten Free
POBLANOPOW-16
Description:

Poblano Chile Powder is made of ground Poblano chiles. Poblano chiles are known for their mild heat and deep green pepper flavor that is reminiscent of southwestern cuisine. 1,500 to 3,000 SHU on the Scoville Heat Scale.
Ingredients: Green poblano powder
Poblano Chile Powder can be used in chili, stews, and salsas and can be substituted for standard red chile powder in recipes. Delicious in Southwestern cuisine. 
Recommended Preparation Instructions:
Chile Powders require no preparation. Add directly to recipes when a boost of flavor and heat are desired.
Nutrition Facts
Serving Size 1/4 tsp.  (5 g)
Number of Servings
Amount Per Serving
Calories0
Calories from Fat 0
 
% Daily Value *
Total Fat 0  g
0%
Saturated Fat 0 g
0%
Monounsaturated Fat 0 g
 
Polyunsaturated Fat   g
 
Trans Fat 0 g
 
Cholesterol 0  g
0%
Sodium 0  mg
0%
Potassium 0  mg
0%
Total Carbohydrate g
0%
Dietary Fiber 0  g
0%
Sugars  0  g
 
Protein g
0%
Vitamin A
0%
Vitamin C
0%
Calcium
0%
Iron
0%
* The Percent Daily Values are based on a 2,000 calorie diet.