RICE RIVER FARMS DRY ROASTED WILD RICE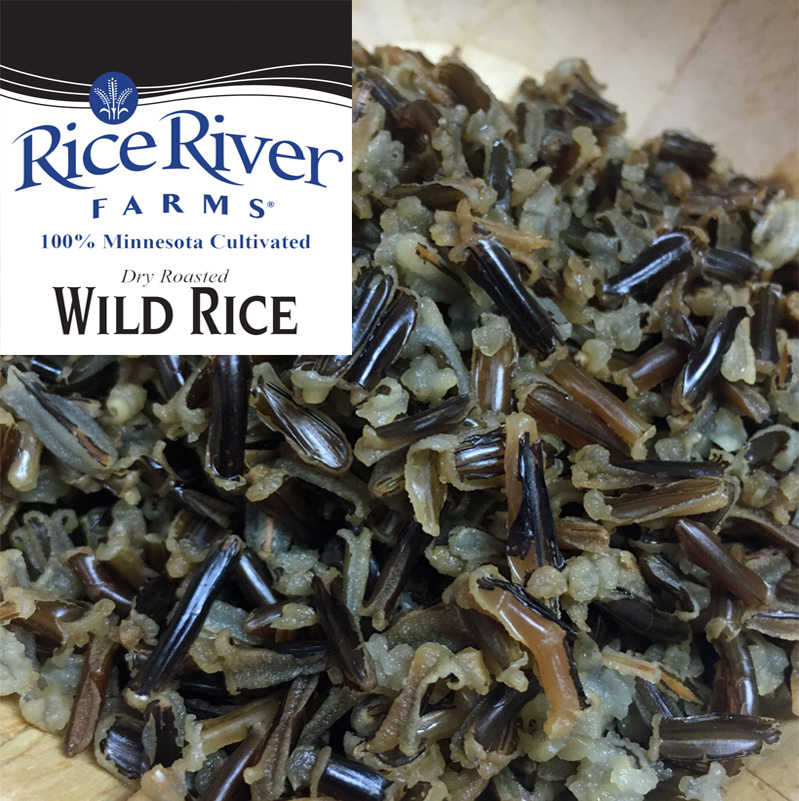 ---
RICE RIVER FARMS DRY ROASTED WILD RICE
PREM-P
Description:

Rice River Farms Dry Roasted Wild Rice is a cultivated wild rice grown on our farm in Minnesota. Our wild rice is Dry Roasted, which gives it a rich, nutty flavor and is also scarified which shortens the cook time and allows for a fuller kernel thus providing a high yielding wild rice. Chieftain's wild rice is easy to use, just add water and cook! Each package contains 14 oz and can easily feed a family of four with healthy sized portions. 
Wild rice may be used as a porridge for breakfast or as an ingredient in muffins, breads and baguettes, soups and salads, stuffing and wraps or as a bedding for meat, poultry and wild game. 
Ingredient Statement: 
Dry Roasted Wild Rice®.
Recommended Preparation Instructions:
3 cups of water or stock
2Tb. Butter or olive oil (optional)
1 cup of Wild Rice
Combine rice, water and butter in a 2 1/2 quart saucepan. Bring to a boil; stir and reduce heat. Cover and simmer for 45 to 50 minutes or until tender. Remove from heat and drain excess liquid. Fluff with a fork and serve. 
Yield: Approximately 4 1/2 cups of Wild Rice.
Nutrition Facts
Serving Size 1/2 cup cooked - 1/  oz dry (37g)
Number of Servings
Amount Per Serving
Calories
Calories from Fat
 
% Daily Value *
Total Fat g
%
Saturated Fat g
%
Monounsaturated Fat g
 
Polyunsaturated Fat g
 
Trans Fat g
 
Cholesterol g
%
Sodium mg
%
Potassium mg
%
Total Carbohydrate g
%
Dietary Fiber g
%
Sugars g
 
Protein g
%
Vitamin A
%
Vitamin C
%
Calcium
%
Iron
%
* The Percent Daily Values are based on a 2,000 calorie diet.