GARLIC POWDER, ROASTED - Kosher/Gluten Free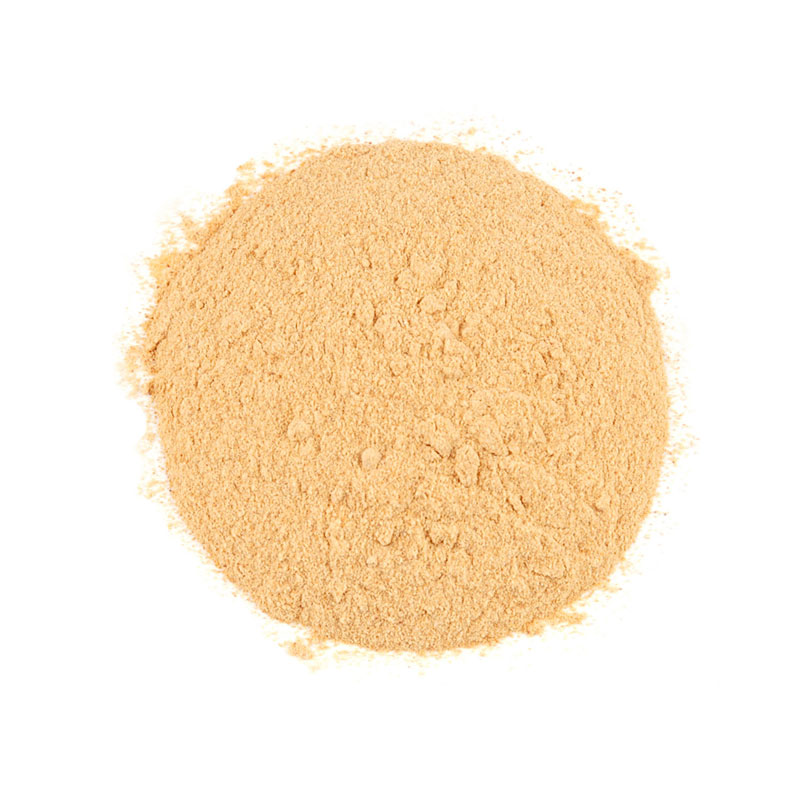 ---
GARLIC POWDER, ROASTED - Kosher/Gluten Free
GARLICROASTPOW-20
Description:

Garlic is a member of the Lily family and has been used throughout history for medicinal as well as culinary purposes. Garlic plants form bulbs around the stalk consisting of numerous small separate cloves that are covered in a paper-thin sheath. Garlic cloves can be used fresh or dried in a powder or granulated form. Garlic is very potent, requiring the user to have a light hand when seasoning foods. When garlic is roasted, the high temperature mellows out the more pungent flavor and aroma and leaves the garlic sweet and tempered. Roasted Garlic Powder may be added to any recipe calling for a smooth garlic flavor. Roasted Garlic Powder adheres well to meats and can be added to butter for use on homemade bread.
Ingredient Statement:
Garlic.
Dissolve in melted butter for use on muffins, vegetables, or shrimp and lobster. Sprinkle on meats before baking or grilling. Add Roasted Garlic Powder to your favorite marinade and vinaigrette recipes.
Recommended Preparation Instructions:
Add to recipes along with other spices. One level teaspoon equals one clove of fresh garlic.
Product Description
Garlic is a member of the Lily family and is a widely used and commonly known spice. Along with being a wonderful flavoring agent Garlic has been used to ward off evil spirits, improve blood circulation, increase vitality and strengthen eyesight
Physical
Color: Light golden brown.
Flavor: Typical of roasted garlic.
Size: Minimum 90% thru US #40sieve.
Chemical
Moisture: Maximum 10%
Sulfites: Sulfites:  200ppm (Naturally Occurring)
Heat Level: N/A
Ingredient Statement:
Garlic.
Allergen Statement
Contains no allergens.
Packaging & Storage
Shelf Life: Min 12 months (under optimum storage conditions).
Packaging: Plastic jar.
Storage Conditions: Store in a dry, cool place.
About Nutritional Information
Chieftain Wild Rice Company gathers nutritional information from highly regarded sources.  Nutritional analysis can vary due to growing conditions, frequency of testing, and other factors.
Nutrition Facts

Serving Size 1/4 teaspoon (.5g)

Amount Per Serving

Calories 0

Calories from Fat 0

 

% Daily Value *

Total Fat 0g

0%

Saturated Fat 0g

0%

Trans Fat 0g

 

Cholesterol 0g

0%

Sodium 0mg

0%

Total Carbohydrate 0g

0%

Dietary Fiber 0g

0%

Sugars 0g

 

Protein 0g

 

Vitamin A

0%

Vitamin C

0%

Calcium

0%

Iron

0%

* The Percent Daily Values are based on a 2,000 calorie diet.