SALSA VERDE RICE BLEND - Kosher/Gluten Free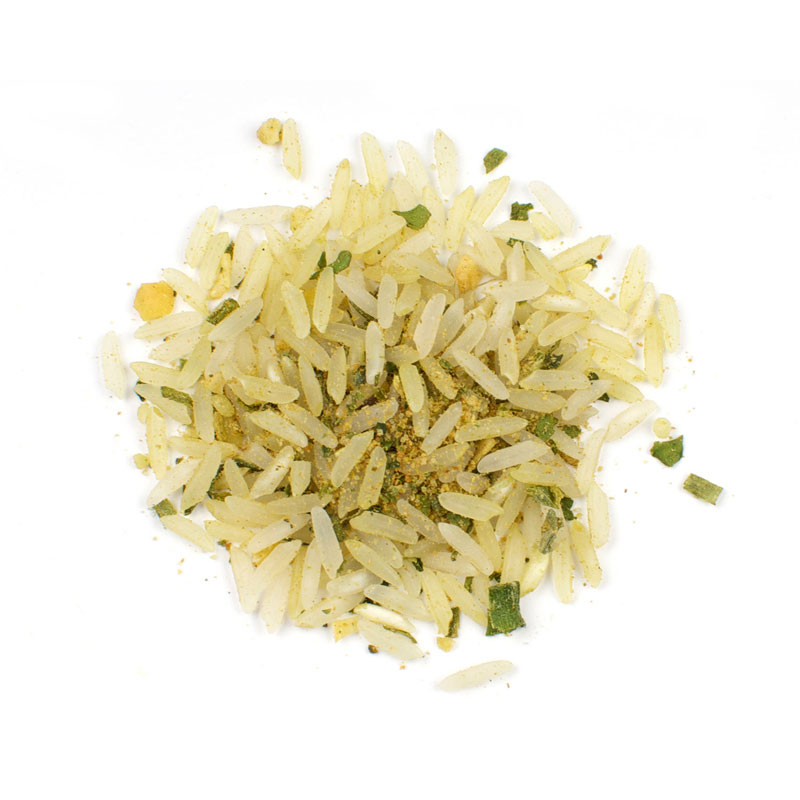 ---
SALSA VERDE RICE BLEND - Kosher/Gluten Free
SALSA-10
Description:

Temporarily Unavailable... Salsa Verde Rice is a blend of long-grain white rice mixed with Mexican-inspired seasonings. This blend offers a robust flavor with a mild warmth and displays a mellow green color when cooked. Infused with tomatillo, lime, onion, garlic, and cilantro, this unique blend provides a tasty alternative to plain white rice.
Ingredient Statement:
Rice, tomatillo powder, salt, onions, garlic, spinach, spices, canola oil, scallions, jalapeno powder, lime peel.
Temporarily Unavailable... 
Chieftain's Salsa Verde Rice is delicious when combined with meat and vegetables for authentic Mexican style dishes. Our blend can be used as a stuffing for chicken, fish, or pork or combined with shrimp, scallops, or whitefish while cooking for a one-pot meal!
Recommended Preparation Instructions: 
Boil 2 cups water with 1 cup Salsa Verde Rice. Reduce heat, cover, and simmer until water is evaporated about 10 minutes.