SALT FREE ORGANIC ALL PURPOSE SEASONING (OG) Kosher/Gluten Free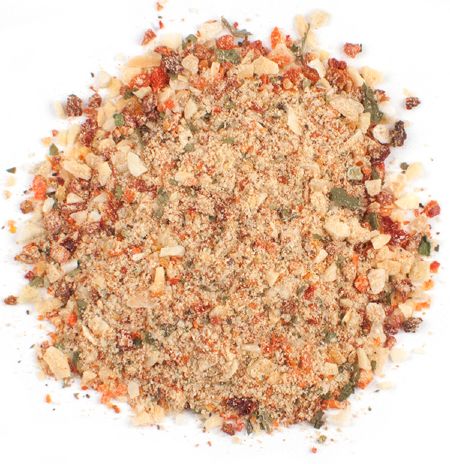 ---
SALT FREE ORGANIC ALL PURPOSE SEASONING (OG) Kosher/Gluten Free
SFALLPURP-20
Description:

Salt-Free Organic All-Purpose Seasoning captures the classic flavor of chiles, bell peppers, onions, garlic, and a medley of light herbs.  This salt-free seasoning is a great alternative for salt and can be used on meat, vegetables, and popcorn as well as in sauces and marinades.
Ingredient Statement:
Organic dehydrated vegetables (onion, garlic, carrot, red bell pepper, and tomato), organic spices (including mustard), organic orange peel, organic lemon peel, citric acid. (Contains mustard)
Use this delicious seasoning to season vegetables, beef and chicken; blend with rice for a tasty pilaf or add to the sauce for pasta. 
Recommended Preparation Instructions:
Ready to use. Add to taste.