SALT FREE ORGANIC LEMON PEPPER SEAFOOD SEASONING (OG) - Kosher/Gluten Free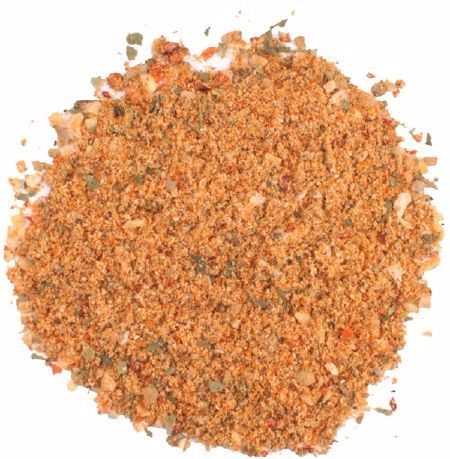 ---
SALT FREE ORGANIC LEMON PEPPER SEAFOOD SEASONING (OG) - Kosher/Gluten Free
SFLEMON-16
Description:

Our Salt-Free Organic Lemon Pepper Seasoning is a fragrant combination of bold black pepper, bright, tangy lemon, and a medley of savory herbs, spices, and aromatic vegetables. A classic seasoning for poultry and seafood, just sprinkle on before grilling or baking. This versatile blend can be used to add zesty flavor to vegetables, dressings, stir-fries, and more.
Ingredient Statement:
Organic dehydrated vegetables (onion, garlic, carrot, red bell pepper, tomato), organic spices (including paprika and mustard), organic orange peel, organic lemon peel, citric acid. (Contains organic mustard)
Sprinkle this tangy seasoning on seafood before grilling or on salads, vegetables, and seafood salads.
Recommended Preparation Instructions:
Ready to use. Add to taste.