SMOKED PEPPERCORN SAGE RUB - Kosher/Gluten Free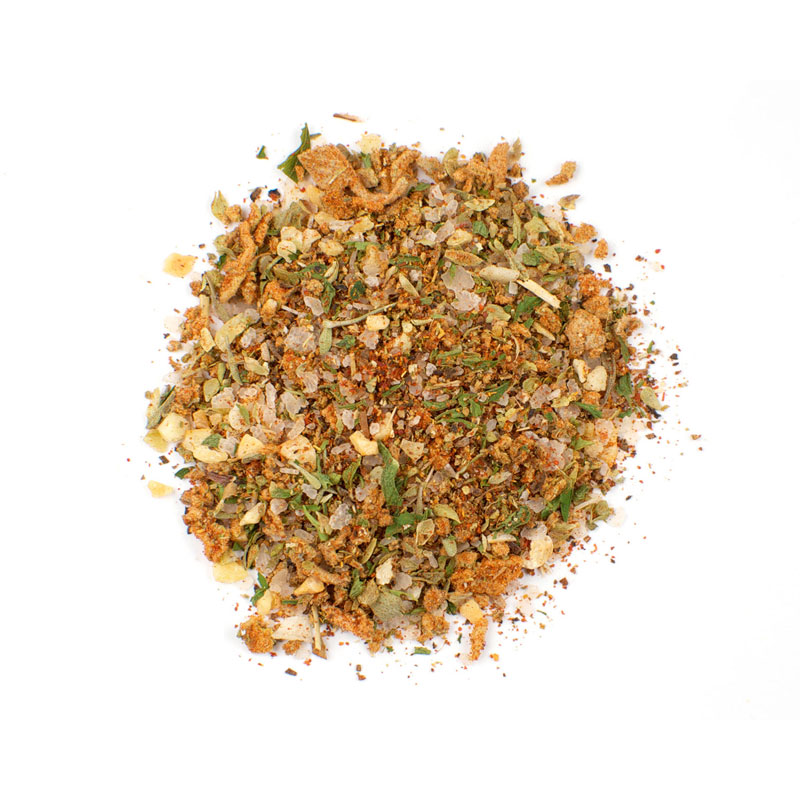 ---
SMOKED PEPPERCORN SAGE RUB - Kosher/Gluten Free
SAGE-14.5
Description:

Smoked Peppercorn Sage Rub is a combination of the bold flavors of smoked peppercorns, sage, paprika, onion, and garlic mixed with the subtle flavors of parsley, oregano, and thyme. The hickory wood flavor of the smoked peppercorns and the herbaceous flavor of the sage is a natural match for roasted meat, stuffing, and sausage. 
Ingredients:
Salt, spices, paprika, onion, garlic.
Chieftain's Smoked Peppercorn Sage Rub can be used to season poultry, pork, and steak. This seasoning adds a savory flavor to stuffing, potatoes, and casseroles and can be sprinkled on popcorn, chips, and pretzels. Mix with yogurt or mayonnaise to create a spread for turkey, pork, or ham sandwiches. 
Recommended Preparation Instructions:
Ready to use. Add to taste.