SEA SALT, TRIPLE INFERNO - Kosher/Gluten Free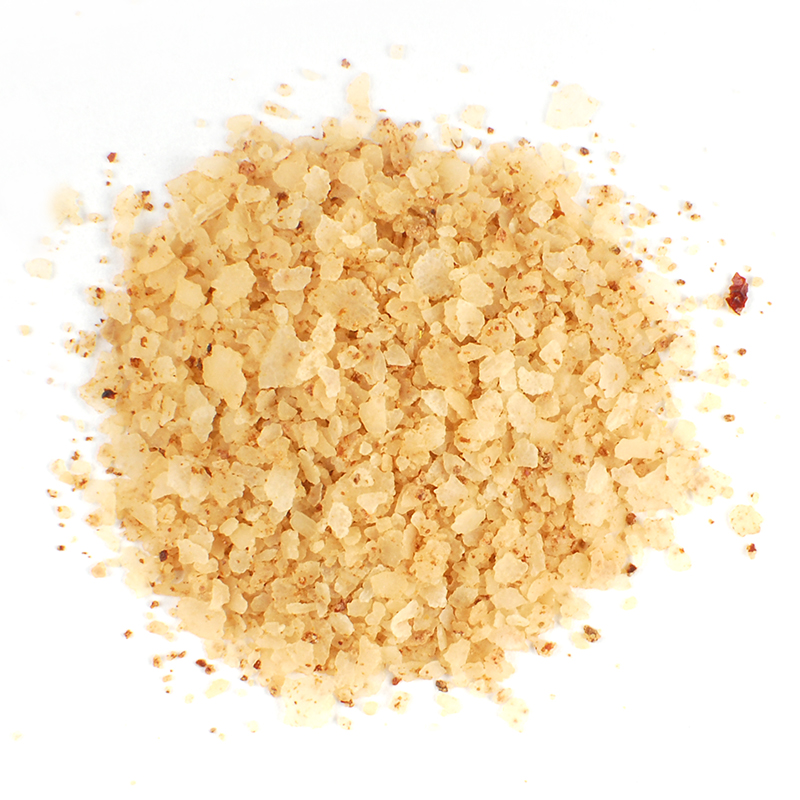 ---
SEA SALT, TRIPLE INFERNO - Kosher/Gluten Free
INFERNO-32
Description:

Chieftain's Triple Inferno Sea Salt is a fiery finishing salt that is blended with three of the hottest chile powders on the planet - Ghost chile powder, Scorpion chile powder, and Carolina Reaper chile powder. This searing combination of the world's hottest chiles gives ordinary sea salt a burst of incredibly spicy flavor! Just a sprinkle adds a blast of heat and flavor to finished dishes. Triple Inferno Sea Salt works well as a finishing salt and is great for seasoning rubs for grilled meats. 
Ingredients:
Salt, chile powder.
Triple Inferno Sea Salt has an extremely warm flavor and should be used sparingly when added as a seasoning for rubs and grilled meats. Delicious on fresh fruit, popcorn, or lightly added to casseroles and pasta dishes. 
Recommended Preparation Instructions:
Ready to use. Add to taste.