WIRI WIRI CHILES, DE-STEMMED - Kosher/Gluten Free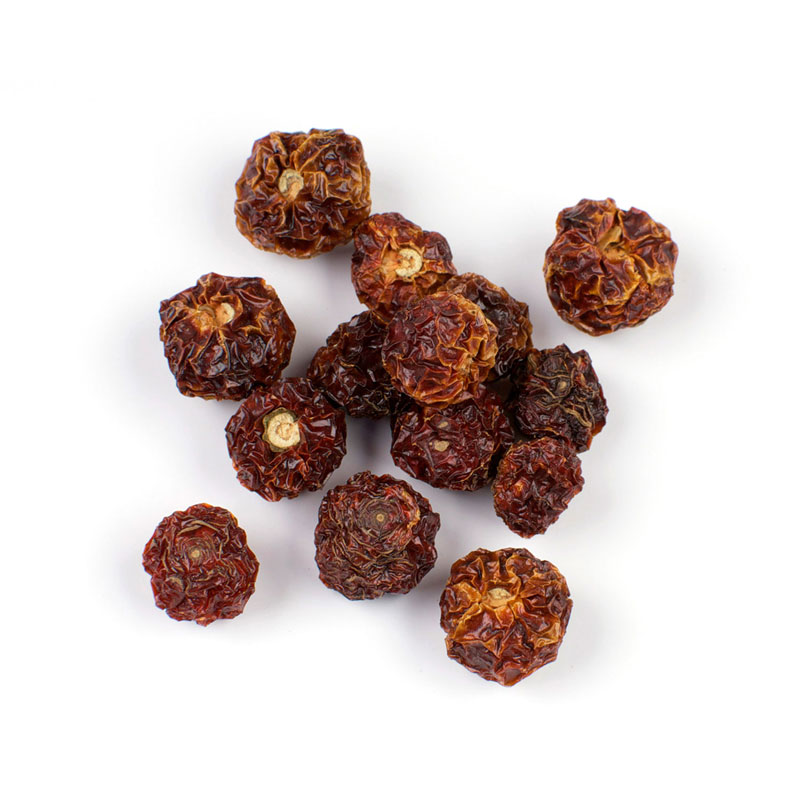 ---
WIRI WIRI CHILES, DE-STEMMED - Kosher/Gluten Free
WIRI-1
Description:

Chieftain's de-stemmed Wiri Wiri Chiles are a small berry-shaped pepper that offers a fresh flavor and bright color. Popular in Caribbean and Central American style cuisine, these chiles are used to impart heat to salsas, marinades and soups. 
Ingredient Statement:
Dried wiri wiri peppers.
Use in Yucatan and Caribbean-style cooking; add to any recipe to add a significant amount of heat to it. 
Recommended Preparation Instructions:
Rinse Wiri Wiri Chiles first with warm water then soak in hot water for 10 minutes to rehydrate or add directly to any recipe that will cook for at least 10 minutes. 
Nutrition Facts
Serving Size  About 8 berries (10g)
Number of Servings
Amount Per Serving
Calories    30
Calories from Fat 0 
 
% Daily Value *
Total Fat .5 g
1%
Saturated Fat 0  g
0%
Monounsaturated Fat  0 g
 
Polyunsaturated Fat  0 g
 
Trans Fat 0  g
 
Cholesterol  0 g
0%
Sodium  10 mg
0%
Potassium  0 mg
0%
Total Carbohydrate  7g
2%
Dietary Fiber  3 g
12%
Sugars g
 
Protein  1 g
0%
Vitamin A
50%
Vitamin C
6%
Calcium
0%
Iron
4%
* The Percent Daily Values are based on a 2,000 calorie diet.