CUBAN MOJO RICE and BEANS (OG) - Kosher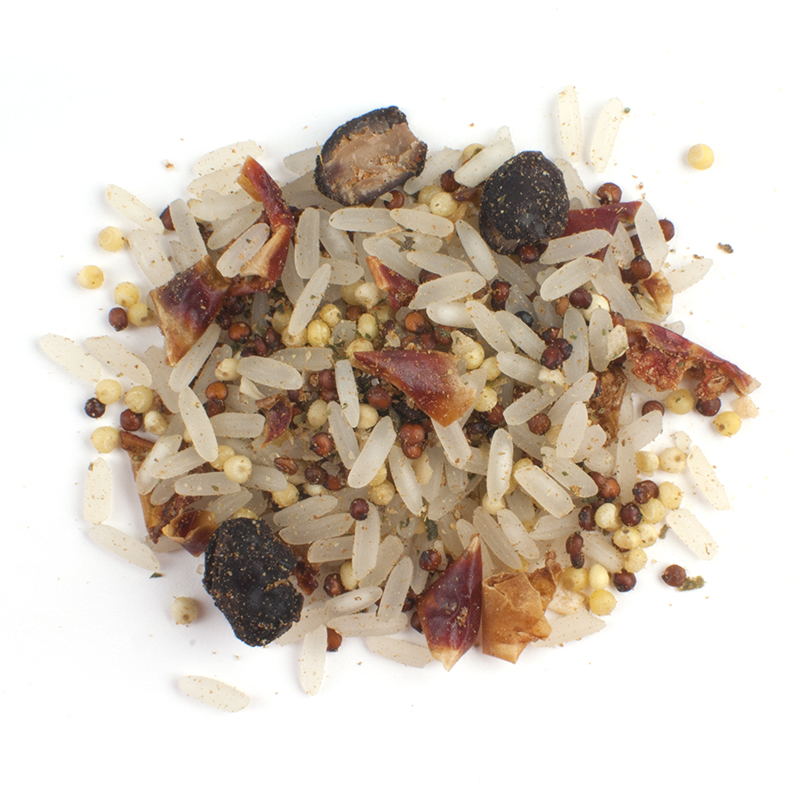 ---
CUBAN MOJO RICE and BEANS (OG) - Kosher
MOJO-10
Description:

Cuban Mojo Rice and Beans is a medley of white rice, quinoa, millet, and black beans complemented by a colorful blend of spices and seasonings.  This rice blend offers savory, sweet, and spicy flavors including savory garlic, zesty orange, and piquant pepper. 
If you like the flavor of this delicious rice blend then try our Cuban Mojo Seasoning for fish, shrimp, and poultry!
Ingredient Statement:
Organic rice, Organic millet seed, Organic quinoa, Organic black beans, Organic red bell pepper, Contains 2% or less of Salt, Organic spices, Organic onion, Organic cane syrup (Organic dried cane juice, Organic corn starch), Organic tomato, Organic canola oil, Organic garlic, Organic orange powder, Organic red miso powder (Organic soybeans, Organic rice, Salt, Organic aspergillus oryzae), Citric acid.
Contains Soy.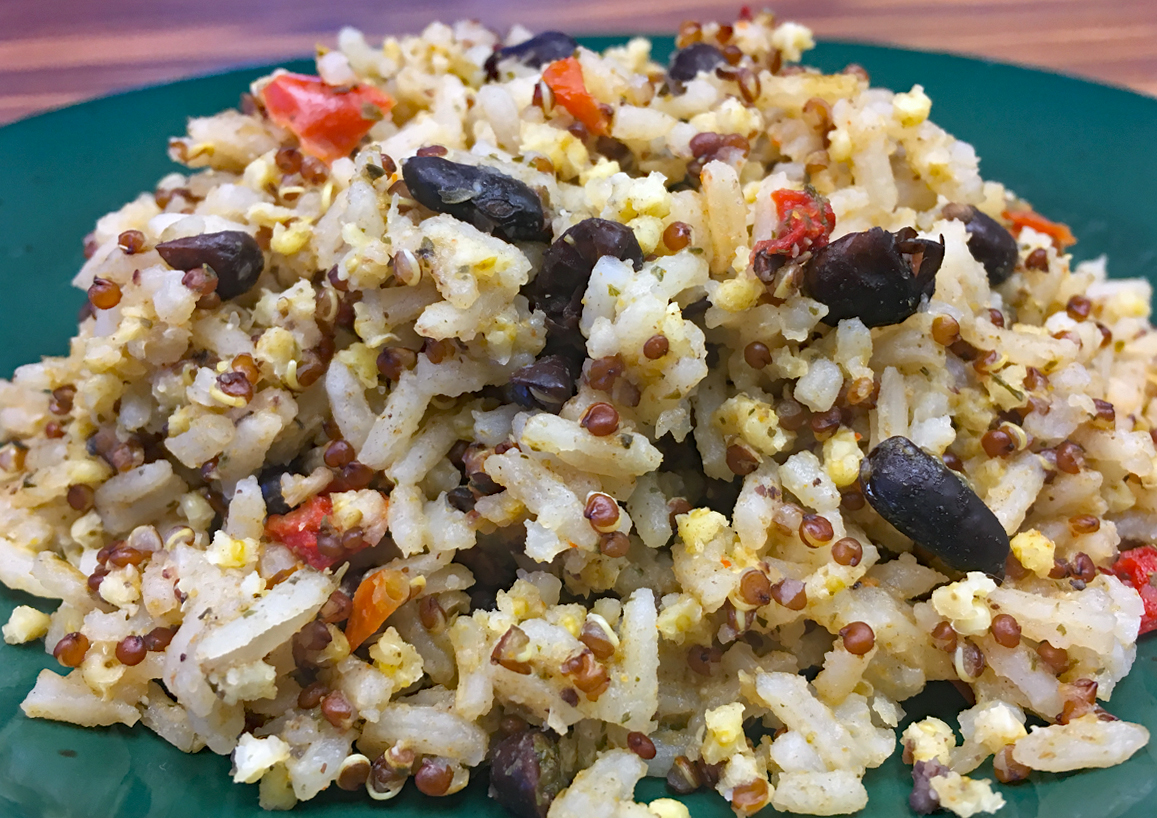 Organic Cuban Mojo Rice and Beans is delicious when served with grilled meats and seafood. This tasty blend can also be used to stuff vegetables or serve with roasted wild game and poultry. 
Recommended Preparation Instructions:
Combine 1 cup Organic Cuban Mojo Rice & Beans with 2 cups of stock or water and 1 tablespoon of olive oil or butter in a 2-quart pot. Bring to a boil over high heat; then cover, reduce heat to low, and simmer for about 20 minutes. Remove from heat and let stand 5 minutes, covered, before serving.