CUBAN MOJO SPICE BLEND - Gluten Free/Kosher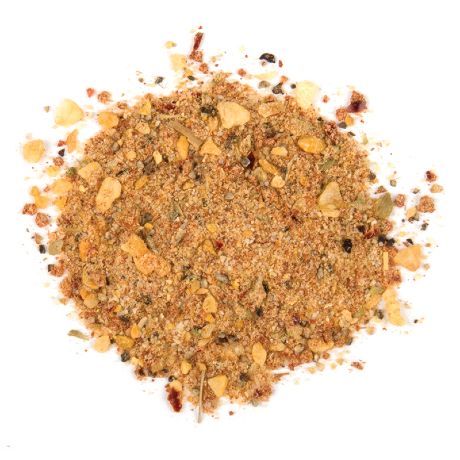 ---
CUBAN MOJO SPICE BLEND - Gluten Free/Kosher
CUBMOJO-17
Description:

Temporarily Unavailable...  Chefs looking for a bold spice blend will love our Cuban Mojo blend of spices! We combine the flavors of savory garlic, spicy chiles, and citrusy orange, capturing the signature taste of classic Cuban-style mojo sauce. The citrus notes are reminiscent of the taste of Seville orange juice while the hint of habanero chile powder gives it just the right level of warmth and spice. 
If you like the flavor of this delicious spice blend then try our Cuban Mojo Rice and Bean Blend! Pictured below... Garlic Chile Lime Seasoning (front left) and Cuban Mojo Seasoning (right) on grilled chicken.
Ingredient Statement:
Spices, garlic, onion, honey powder (sugar, honey), salt, orange peel, lime powder (maltodextrin, lime juice solids), paprika, apple cider vinegar powder (maltodextrin, apple cider vinegar, modified food starch), contains 2% or less of citric acid.
Temporarily Unavailable...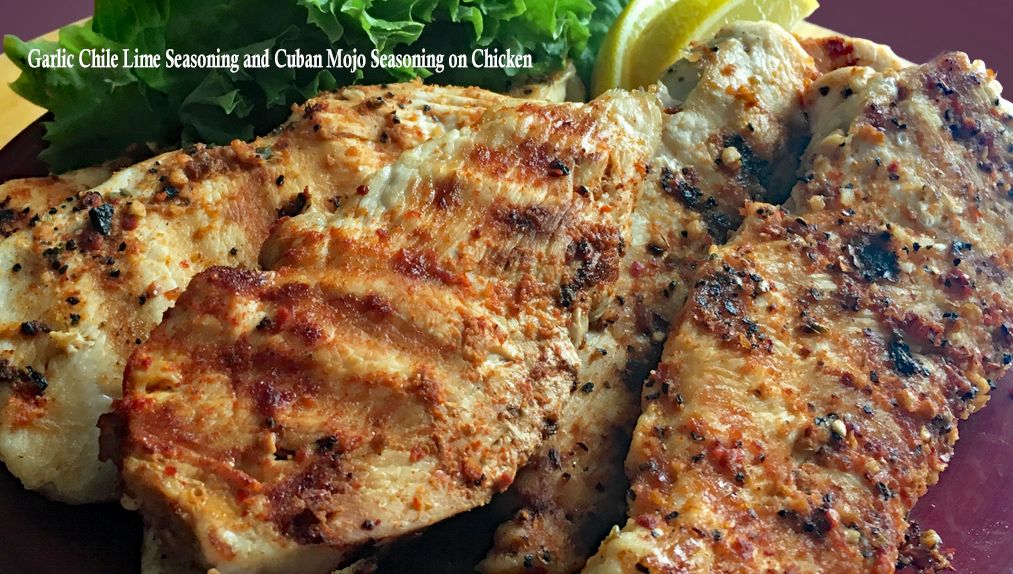 Use our Cuban Mojo Spice Blend as a rub to season wild game, pork, or poultry, before grilling or pan-frying. This spice blend can add flavor to cooked starchy vegetables, so try it sprinkled on potato chips, sweet potato fries, or even popcorn!
Recommended Preparation Instructions:
Ready to use; season to taste.