FARRO - Kosher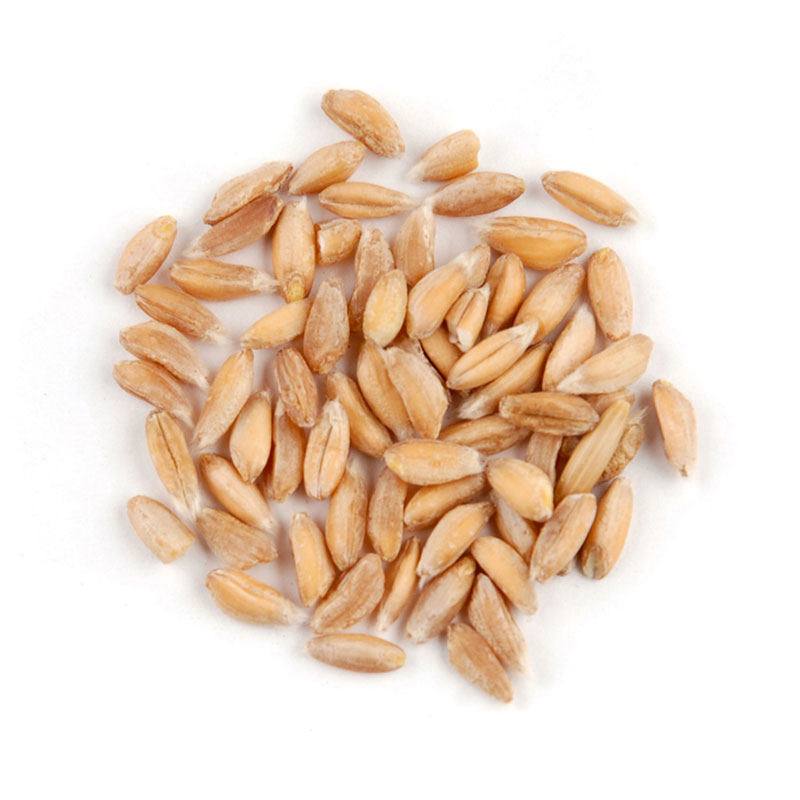 ---
FARRO - Kosher
FARRO-10
Description:

Farro, also known as Emmers Wheat, is one of the first crops domesticated in the Near East. An ancient grain, Farro fed the Mediterranean and Near Eastern populations for years! Now considered a relict crop, Farro is a self-propagating grain that does so by digging into the soil with its awns. The awns are spiky filaments that expand and contract in reaction to changes in humidity. This causes the seeds to burrow into the soil and grow. Farro is known for its ability to grow in poor soil conditions. Farro is a medium length grain that has a firm chewy texture with a nutty sweet flavor.
Ingredient Statement:
Farro. (Contains Wheat, Gluten)
Make this tasty Farro Salad in just minutes!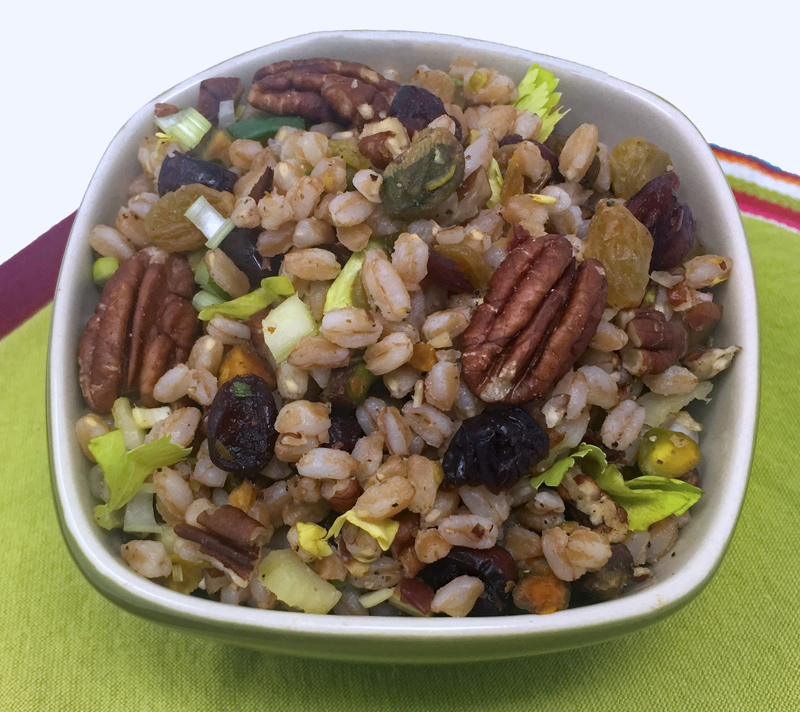 Recommended Preparation Instructions:
Place 1 cup Farro and 3 cups salted water in a medium saucepan over high heat.  Bring to a boil, turn heat to low, cover, and simmer for 40-45 minutes or until tender.
One cup dry yields 2 cups cooked.
Product Description
Whole Grains of wheat, specifically of the species Triticum dicoccon.
Also known as Emmer Wheat.
Physical
Color: Brown colored whole cereal grains.
Flavor: Typical of Farro.
Size: Approximately ¼ inch in length, rice-shaped grain.
Chemical
Moisture: N/A
Sulfites: N/A
Heat Level: N/A
Ingredient Statement:
Farro.
Allergen Statement
Contains Wheat, Gluten.
Packaging & Storage
Shelf Life: Min 12 months (under optimum storage conditions).
Packaging: Polybag in box.
Storage Conditions: Store in a dry, cool place.
About Nutritional Information
Chieftain Wild Rice Company gathers nutritional information from highly regarded sources. Nutritional analysis can vary due to growing conditions, frequency of testing, and other factors.
Nutrition Facts

Serving Size about 1/4 cup (45 g)

Amount Per Serving

Calories 160

Calories from Fat 0

 

% Daily Value *

Total Fat .5g

1%

Saturated Fat 0g

0%

Trans Fat 0g

 

Cholesterol  0g

0%

Sodium 10mg

0%

Total Carbohydrate 33g

11%

Dietary Fiber 3g

12%

Sugars 1g

 

Protein 5g
 

Vitamin A

0%

Vitamin C

0%

Calcium

0%

Iron

15%

* The Percent Daily Values are based on a 2,000 calorie diet.