GARLIC LIME CHILE SEASONING - Kosher/Gluten Free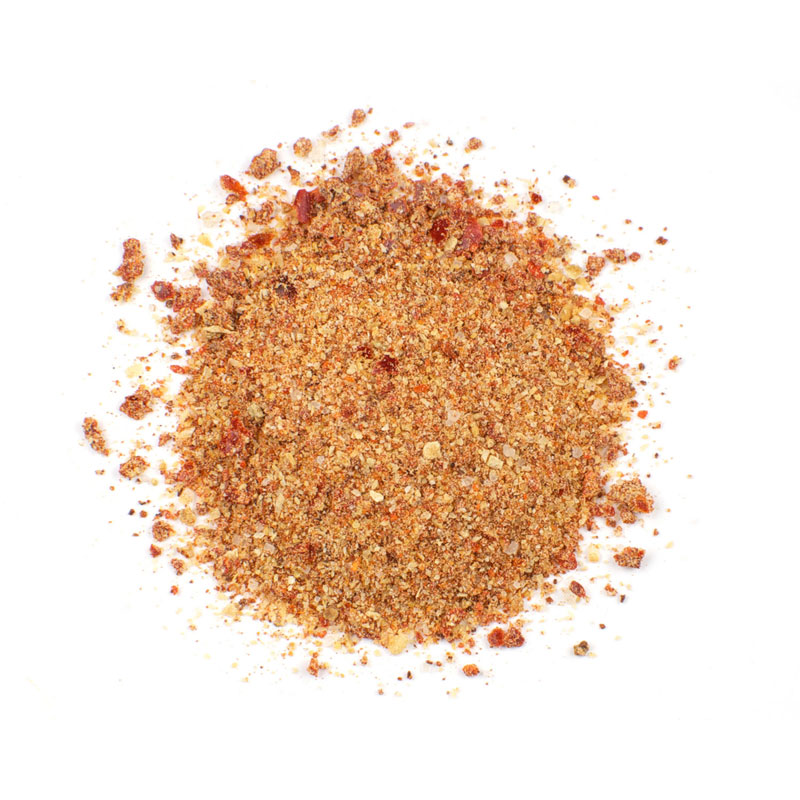 ---
GARLIC LIME CHILE SEASONING - Kosher/Gluten Free
GARLIME-20
Description:

Temporarily Unavailable... Our Garlic Lime Chile Seasoning is an excellent choice for chefs that like to work with the classic flavors of authentic, Mexican-style Pollo Asado (grilled chicken). This seasoning is a blend of garlic, dried chiles, lime peel, and other natural flavors paired with the warm smoky flavor of New Mexico and Smoked Serrano Chiles. Chefs may quickly add this seasoning to oil and use as a marinade or can use this to dust tortilla chips. Sprinkle on top of baked potatoes or french fries for a zesty kick! 
Ingredient Statement:
Garlic, dried chile peppers, paprika, sugar, lime juice powder (maltodextrin, lime juice solids), salt, lime peel, onion powder, citric acid.
Temporarily Unavailable... 
Rub our Garlic Lime Chile Seasoning on poultry, fish, or meat before grilling. Add to stir-fries or pasta dishes, dips, or spreads to give them a spicy kick! Add to chili, soups, or stews to enhance the flavor. 
Recommended Preparation Instructions:
Ready to use; season to taste.