CHERRIES, TART - Kosher/Gluten Free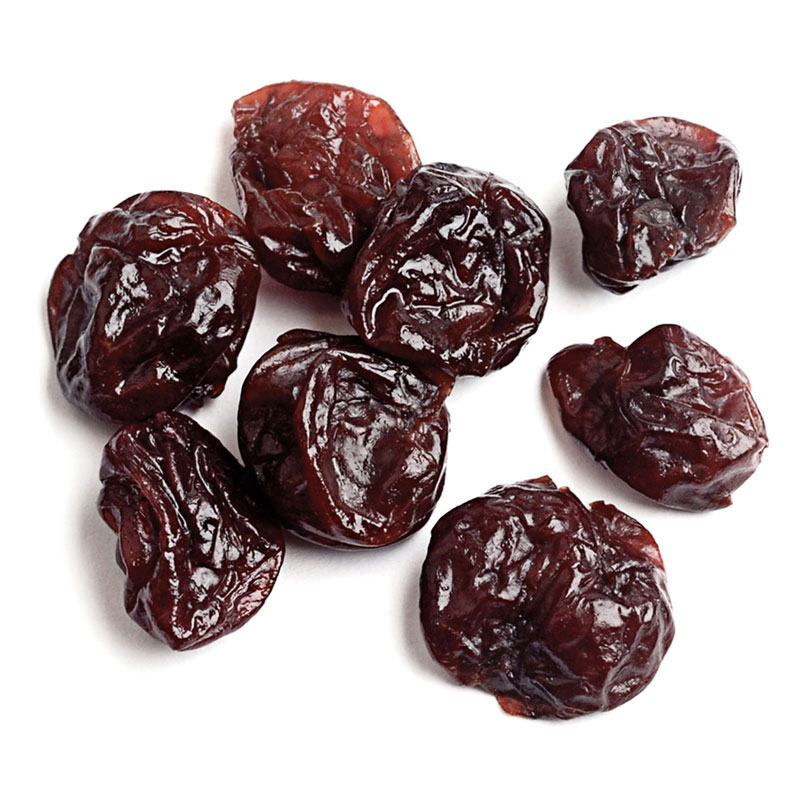 ---
CHERRIES, TART - Kosher/Gluten Free
TART-5W
Description:

Ruby red cherries have been pleasing palates for centuries. Throughout history, Cherries have been lauded for both their luscious fruit as well as their gorgeous blossoms. Tourists flock yearly to Washington, D.C. to view the ornamental Cherry trees that the Governor of Tokyo presented to America's Capital in 1912. There are two main types of cherries, sweet and sour, the Tart Cherry having the smaller of the fruit. Tart Cherries with their high production costs and vulnerability to rain and hail are relatively expensive fruit that is in high demand. Cherries are high in antioxidants and contain anthocyanins which have been shown to reduce pain and inflammation.
Ingredient Statement:
Cherries, Sugar, Sunflower Oil. Cherries are a natural product and may contain an occasional pit.
Expand your menus with taste-tempting recipes that include this succulent fruit. Tart Cherries create a unique contrast in black bean chili. Mix together a rice pilaf with Tart Cherries and lentils or use in pastries, dessert dishes, salads, cereals, and snack mixes. Tart Cherries make rich and savory chutneys and sauces.
Recommended Preparation Instructions:
There is no preparation needed for dried fruit.  If used in baking, you may want to rehydrate.  To rehydrate dried fruit, pour boiling water over the fruit and let sit covered for 5 to 10 minutes. Drain well before using it.
Product Description
Dried tart cherries are prepared from sound, properly ripened red tart cherries that are harvested, washed, inspected, destemmed, pitted and mechanically dried.
Physical Properties
Appearance Deep red.
Size Approximately 5/8" in diameter, round, wrinkled skin.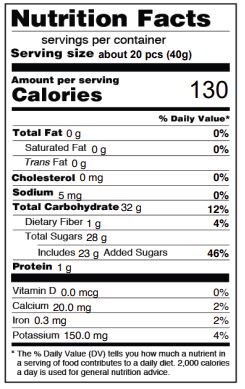 Organoleptic Properties
Flavor Tart, typical of cherries.

Chemical Properties
Moisture Maximum: 20 % Method: Halogen Thermogravimetric Analysis

Microbiological Properties
E. Coli Salmonella NEG/25g Method: FDA BAM or AOAC equivalent

Packaging, Labeling, Storage
Packaging Bag in box or to customer specification.
Receiving Conditions Product should be shipped and handled in a sanitary manner.
Storage Conditions Store in a dry, cool place.
Shelf Life 24 months (under optimum storage conditions).

Other
Gluten Status This product (and if applicable its ingredients) by nature does not contain
the gluten proteins found in wheat, rye or barley. This product has not
been tested to verify gluten levels less than 20 ppm.

Natural Status This product is a 100% pure, natural substance. It does not contain any
artificial, synthetic or natural identical additives.

BE Status This product does not contain bioengineered ingredients.
Vegan Status This product does not contain any animal derived products including
meat, milk, seafood, eggs, honey or bone char.
Halal Status This product does not contain alcohol, natural L-cysteine extracted from hair or feathers, animal fats and/or extracts, bloods of any origin, blood plasma, pork and/or other meat by-products & alcohol is not used as a
processing aid.
About Nutritional Information
Chieftain Wild Rice Company gathers nutritional information from highly regarded sources. Nutritional analysis can vary due to growing conditions, frequency of testing, and other factors.