VANILLA SYRUP (Vanilla Paste), MADAGASCAR - Kosher/Gluten Free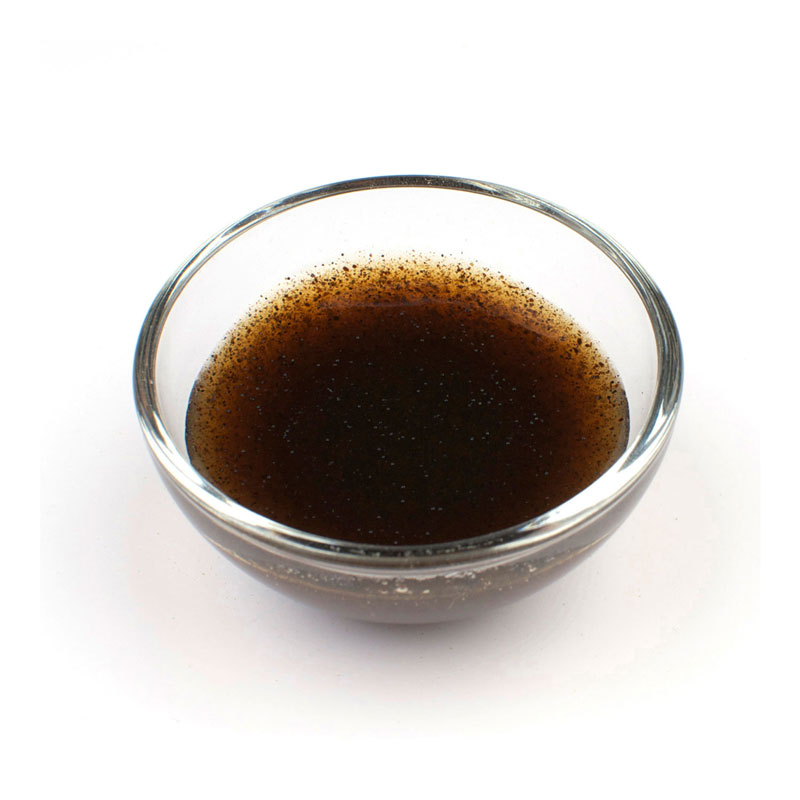 ---
VANILLA SYRUP (Vanilla Paste), MADAGASCAR - Kosher/Gluten Free
VANSYR-1
Description:

Madagascar Vanilla Syrup is made from genuine Madagascar vanilla beans which have been scraped and infused into a thick, sweet syrup. This richly flavored syrup is a great step saver for chefs and is ideal for sweet applications where natural vanilla bean flavoring is required. This syrup is extremely thick and many chefs can use it as a substitute for vanilla paste. 
Ingredient Statement:
Sugar, water, ground vanilla beans, alcohol, vanilla bean extractives, xanthan gum.
Use in vanilla ice cream, white cakes, frostings and homemade marshmallows. Replace in any recipe requiring vanilla beans; use one tablespoon of syrup for every whole vanilla bean called for. 
Recommended Preparation Instructions:
Ready to use, no preparation necessary.
Nutrition Facts
Serving Size 1 tsp. (5g)
Number of Servings
Amount Per Serving
Calories            10
Calories from Fat  0 
 
% Daily Value *
Total Fat 0 g
0%
Saturated Fat 0 g
0%
Monounsaturated Fat 0 g
 
Polyunsaturated Fat 0 g
 
Trans Fat g
 
Cholesterol 0 g
0%
Sodium 0 mg
0%
Potassium 0 mg
0%
Total Carbohydrate 3 g
1%
Dietary Fiber 0 g
0%
Sugars 3 g
 
Protein 0 g
0%
Vitamin A
0%
Vitamin C
0%
Calcium
0%
Iron
0%
* The Percent Daily Values are based on a 2,000 calorie diet.