SUNFLOWER SEEDS, ROASTED/SALTED - Kosher/Gluten Free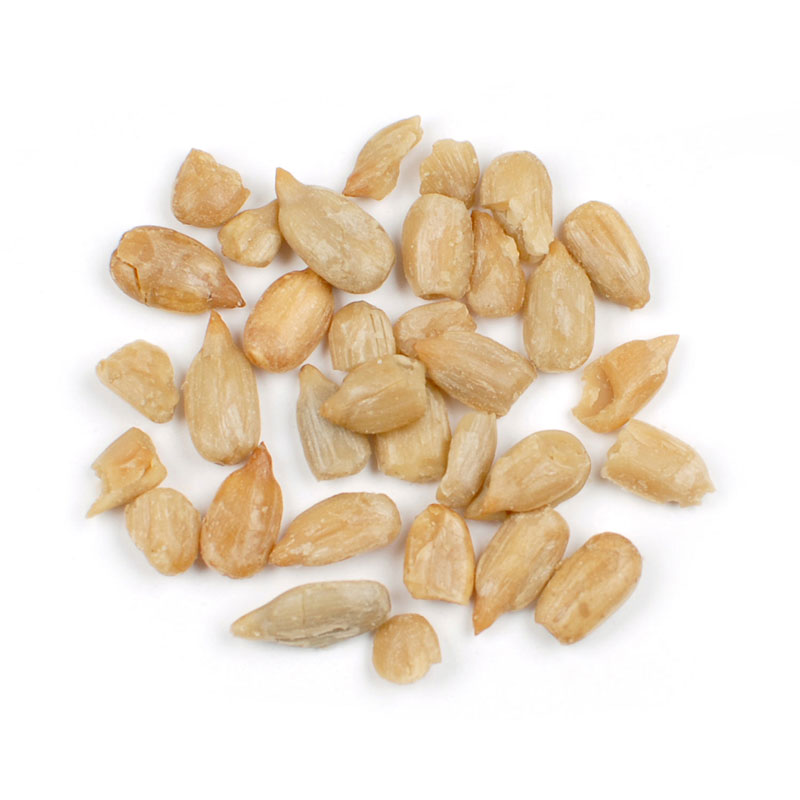 ---
SUNFLOWER SEEDS, ROASTED/SALTED - Kosher/Gluten Free
SUNFLRS-5
Description:

These crunchy seeds with their nutty flavor are easy to use in salads, as topping for yogurt, in trail mix, muffins, or bread. Lightly salted these seeds are ready to eat straight from the bag.
Ingredient Statement:
Roasted Sunflower Seeds, Sunflower Oil and/or Cottonseed Oil, Salt.
For a nutritious snack mix Pumpkin Seeds with dried fruit and almonds for a healthy trail mix. Delicious in bread and muffins or as a topping on cakes. Mix with wild rice and fruit for tasty rice pilaf.
Sunflower Seeds have been used as a snack food for the Paleo and Keto Diet plans. 
Recommended Preparation Instructions:
Ready to use if needed raw. Use in trail mixes or by themselves.
Product Description
Sunflower Seeds come from a large daisy-like flower that is native to North America. This plant is thought to be named because it resembles the sun and because the plant twist on their stems to follow the sun throughout the day. These Sunflower Seeds are high in Fat and Protein along with Calcium, Thiamin, Vitamin B, and Folacin.
Physical
Color: Golden brown, typical of roasted sunflower kernels.
Flavor: Typical of roasted/salted sunflower kernels.
Size: Approximately 10mm long, oblong with pointed ends.
Chemical
Moisture: 3%
Sulfites: N/A
Heat Level: N/A
Ingredient Statement:
Roasted Sunflower Seeds, Sunflower or Cottonseed Oil, Salt.
Allergen Statement
Contains no allergens.
Packaging & Storage
Shelf Life: Min 6 months (under optimum storage conditions).
Packaging: Polybag in box.
Storage Conditions: Store in a dry, cool place.
About Nutritional Information
Chieftain Wild Rice Company gathers nutritional information from highly regarded sources.  Nutritional analysis can vary due to growing conditions, frequency of testing, and other factors.
Nutrition Facts

Serving Size about 1/4 cup  (30g)

Amount Per Serving

Calories 180

Calories from Fat 140

 

% Daily Value *

Total Fat 15g

23%

Saturated Fat 2g

10%

Trans Fat 0g

 

Cholesterol 0g

0%

Sodium 160mg

7%

Total Carbohydrate 7g

2%

Dietary Fiber 3g

12%

Sugars 1g

 

Protein 6g
 

Vitamin A

0%

Vitamin C

0%

Calcium

2%

Iron

8%

* The Percent Daily Values are based on a 2,000 calorie diet.